On September, 16th, 2003 in San Jose (California, the USA) has started operation of Intel Developer Forum (IDF) - the largest international developer forum hardware and the software. Already from the first hours of a forum some announcements of new products and processing techniques have been made at once.


Basis of all IDF are key reports. On them the experts holding high posts in the corporation Intel, represent to a numerous audience of a novelty in the field of the IT industry and try to predict the future development of branch. In this connection everyone IDF traditionally starts with the report of the "main" person in Intel. And introductory speech Patrick Gelsinger (Patrick Gelsinger), the vice-president and leading "technologist" of corporation usually says Intel.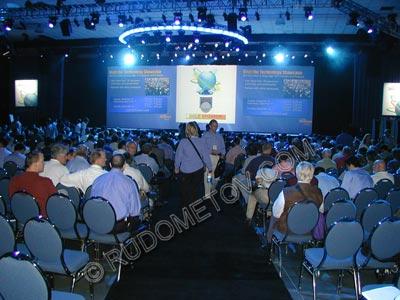 Fig. 1. Sort on the scene, to the key report remains 5 minutes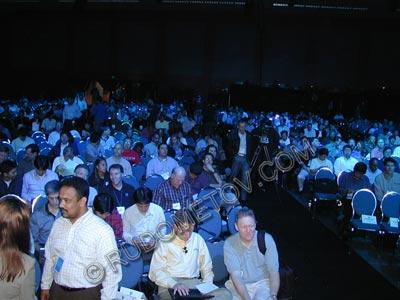 Fig. 2. The audience with impatience expects the report, and in the first row


Patrick Gelsinger prepares for introductory speech

Patrick Gelsinger has given the common browse of series IDF in this autumn. It is necessary to mark, that except the USA, it will transit in India, China, Russia and on Taiwan. Patrick has marked, that a basis will be threefold "I": Inquire, Investigate, Innovate. He about Moore's law thanks to which the industry invariably goes to
bolshemu
to number of transistors on a chip,
bolshej
should to mention once again, certainly, productivity etc.


After Patrick's speech Floor
Otellini
(Paul Otellini), holding a post of the president and the executing director of the corporation Intel has appeared.


The main direction started IDF is a wireless access. In the beginning of year the new chip of Intel for transportable arrangements under code name Manitoba has been announced. This chip has the built in support of wireless access. Mass release is planned for 4 quarter of this year. Thus transportable arrangements on the basis of Manitoba as, for example, high quality phones, will appear already in the beginning of next year.
Otellini
has held presentation of the working arrangement - a mobile phone from multimedia possibilities. Audiences have been presented: transmission of video of excellence, remote access and remote handle of the house computer of the interlocutor (we hope, with the permission of the interlocutor …, a comment
red
.) and many other things. The arrangement has been named Universal Communicator - a link universal remedy.


The lecturer has reminded, that the corporation Intel will continue to develop, perfect and advance 4 processing techniques in the near future:
HT - Hyper-Threading Technology;
CMT - Centrino Mobile Technology;
LT - LaGrande Technology;
VT - Vanderpool Technology.

HT it was developed for an expedition of operation of the computer by simultaneous operation of several programs (multitasking and a multithreading). However till now the processor with HT has one kernel. Logical continuation is development of the processor with two and more kernels. And the corporation Intel is gathered to arrive. And it will mention not only the market of servers (processors of Itanium set and Xeon), but also workstations, house computers and even notebooks. By the way, future processor Itanium with a double kernel will have 1 billion transistors. Industrial production of processors «2 in one» is planned for 2005.


CMT will step-by-step develop - productivity of platform Centrino will grow. Tendencies of growth of quantity of points of wireless access will be saved.


LT is a processing technique of support
stravnitelno
the big level of safety at a hardware level. It is meant, that new chip sets, processors and other units of the computer will "co-operate" with the software for preventing of attacks.


The presentation of this processing technique has been led, on which breaking attempts has not crowned success. As breakings used: writing of pressings the keys on the keyboard, tracing behind the videobuffer, the analysis of a dump of memory. All three attacks to the computer without new processing technique have gone right, the hacker has received expected numbers
kriditnyh
cards. At usage LT the last has come to grief. The new system how works, and against what attacks it is powerless, unfortunately, was not specified. However with confidence it is possible to tell, that the largest giant of branch has seriously dealt with safety problems that should please.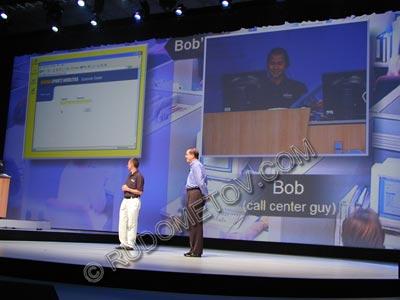 Fig. 4. Breaking of the computer and preventing of breaking by means of LT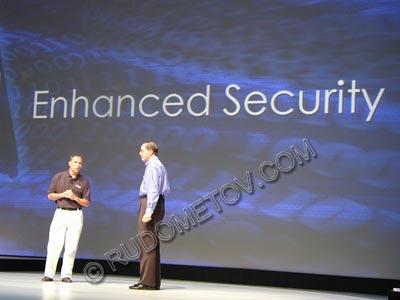 Fig. 5. Discussion of problems of safety

VT is usage of the computer a little otherwise, than it is accepted now. Intel plans implantation VT during the following of 5 years, but the working model has been presented already now. From the arrangement in a drawing room the videoclip which shook in the wireless way from office computer has been viewed. And in the middle of review office computer has been rebooted. However, it has not affected in any way video playing in a drawing room - it proceeded without delays and interruptions.


Otellini
has informed, that Intel will advance processing techniques for multimedia more and more: new instructions will be developed for processors (such as MMX, SSE and SSE2), new processors and their surrounding. As to new technological reachings the ready product on processing technique 65нм has been shown, created at new factory D1D in
Hilsboro
.


Also the forecast for the near future has been sounded. Affirms, that by 2007 processors will be made on 45нм to a procedure. And to 2009 - already 32нм. It would be desirable to mark, that the flu virus has the sizes approximately 100нм. DNA molecule has the cross size, comparable with 12нм. By 2011 structural units of transistors will be less size of a molecule of DNA.


It has been in summary marked, that Intel will develop further processing technique of the digital house (Digital Home). It would be desirable
nadejatsja
, that the weight of prototypes and projects of this direction in the near future will be presented.


With the following key report Luis Burns (Louis Burns) which is the vice-president has appeared and controls the division which is engaged in workstations and house computers. It would be desirable to mark, that this report has been led in the afternoon. Many experts could not recollect such IDF that the key report occurred in the afternoon.


Burns has presented the report on a subject of the digital house, has acquainted with current developments and directions.


It is no wonder, that the industry more and more attention gives to house arrangement as each person is ready to spend for it the big money. By some estimations, for the last year in the USA more than 210 billion dollars have been spent with that end in view. Recently popular magazine Wallstreet Journal has published three most popular things, which people wish to do houses: to watch TV, listen to music and to use the computer. And if to look at changes in this sphere it is easy to notice, that the arrangements which are playing back films, music and teleprograms, become digital. In this connection on arrangements a number of criteria is superimposed: ease of usage, logical coherence and interaction with each other.


Set of the companies support idea of the digital house. Among them Sony, Panasonic, Thomson, IBM, Microsoft, HP, etc.


Burns has presented some novelties. One of them is a standalone system with the wireless screen, the remote control board both simple enough and a user-friendly interface.


For
ljubitelj
computer games the new processor - Pentium 4 HT Extreme Edition has been presented. The given processor will be accessible within 30-60 days. The given processor includes in addition 2Мбайт L3 cache memories, and the first models will work on frequencies 3.2ГГц (800МГц FSB).


For fans of productivity solution for video on PCI Express from ATi corporation also has been presented. The roll from game Half Life 2 has been presented.


In the concept of the digital house review of video which has been brought on a notebook with processing technique Centrino also has been shown. The roll was looked on the big screen in "drawing room". Thus hooking up was wireless. The arrangement in "drawing room" has automatically recognised presence of a notebook at a network. Through a lung for understanding of the menu review also has been carried out.


In summary, it would be desirable to result some pictures of the digital house which have been developed near a conference room.




Further:
IDF Fall 2003, mobility.

To pass to razrelu Processors