VDNH the developed countries
Evgenie Rudometov
authors@rudometov.com
On international Developer forum IntelDeveloper Forum (IDF) its numerous participants could familiarise with perspective IT developments
On the Developer forum of the firmware which led recently in San Francisco and has opened spring session IDF of 2006, Intel corporation through bosses, and contributors many forces have spent implementators for popularisation of the reachings. The interesting reports presented quite often as show, drew the nearest and far future in bright colours of the technological power supported by inquisitive engineering thought.
Creation of optimistical public opinion was promoted by numerous diagrammes, formulas and the various demonstration films illustrating reachings of solid-state technologies and perfect computer architectures. Hundred millions the transistors fulfilled on leading-edge technology of 65 nanometers and capable by many thousand to be allocated on a cut of the most thin hair, by talent of engineers today are distributed between two kernels allocated on a uniform chip of the processor.
Despite successes and novelty of two-nuclear reachings, experts of corporation of Intel at Forum IDF have already shown the four-nuclear sample. Moreover, they have promised regular doubling of number of the integrated kernels, that, predictably, will provide within the next decade jump during an era of the Tera-calculations, capable to support the most arrogant plans of designers of the various electronic installation and directors of extremely challenges. Path this uneasy and thorny. It is reached by durable consecutive transition from earlier inserted parallelism of instructions and gipertredinga, to realised already today in mass products dvujadernosti and expected to implantation in the near future chetyrehjadernosti. And release of products with tens and even hundreds the kernels banked in uniform tank is in the long term planned. Thus the increase in number of kernels will increase, predictably, according to Moore's operating in this case not with separate transistors the empirical law, and already whole completed systems from these units.
And though a considerable part of the novelties described in key reports it is oriented to perspective, it was possible to familiarise with many developments at the special exhibition organised by the company of Intel and sponsors IDF. The given initiative has been supported by the largest companies of IT branch. As a result numerous visitors of an exhibition as which it is possible to name safely as an exhibition of reachings of the IT companies to familiarise with the best serial and perspective products, and also various newest processing techniques.
Here it is necessary to mark, that a number of products and processing techniques have been shown during key reports and numerous technical sessions, however is direct with the shown developments it was possible to familiarise at an exhibition.
So, for example, SHon Melouni (Sean Maloney), the executive vice-president of corporation of Intel and the general manager of division Mobility Group, has shared the information on schedules of Intel concerning development of perspective transportable systems. In the course of the report it has shown a number of samples of transportable systems. Visitors of an exhibition could take a number of models in hands and independently be convinced of advantages of new compact design (the Photo 1).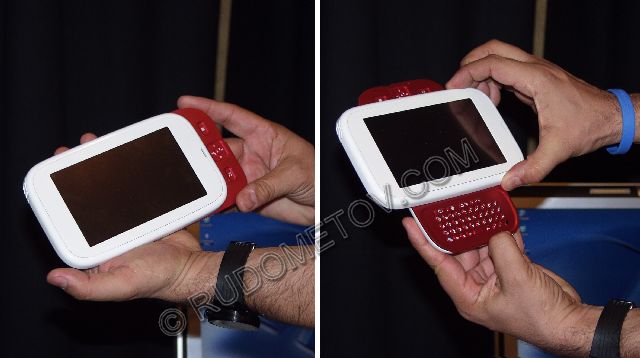 Photo 1. Kontsept the supercompact notebook offered by Intel
This and similar supercompact notebooks possess small weight, dimensions and long time of operation from the built in secondary generator. So, for example, resulted kontsept has been supplied by the display in the size of 7 inches, memory of 256 Mb, an one-inch hard disk of 5 Gbytes. Unlike traditional handheld computers here as the central processor unit it is applied ULV model of Intel of Pentium M with kernel Dothan, 1,1 GHz working on clock rate . Usage of the given processor has allowed to use the traditional operating system of Windows XP with standard office and applications. The wireless processing techniques presented depending on model by built in resources Wi-Fi and Bluetooth are not forgotten also.
By the way, as it was marked in reports of experts of Intel, in corporation laboratories researches on development and modification of wireless processing techniques are carried on. Improvement is carried on in the various directions considering increases of frequency, the extension of a pass-band, simplification of roaming, safety rise etc.
One of spares of rise of a transfer rate are the processing techniques providing simultaneous usage of several channels and appropriate system of aerials. One of such processing techniques has received name MIMO. Offered Intel new system 2x2 MIMO is realised on one semiconducting crystal and uses some miniature aerials. The given system provides a transfer rate to 108 Mbit/with. The given system consists of two transmitters and two receivers realised on a uniform semiconducting crystal. Chip release is carried out now on processing technique of 90 nanometers.
Together with development of the newest processing techniques and release of appropriate units standards actively develop.
As is known, thanks to universal implantation of popular processing technique Centrino usage wireless Wi-Fi extends. And rather for a long time the declared successor in the name of WiMAX However develops.
Already, as it was repeatedly informed in numerous press releases, the variant of the given processing technique presented by stationary systems actively takes root. But on IDF in San Francisco the first-ever scooter with transportable variant WiMAX has been shown. It was possible to familiarise With this development not only during key report SHon Melouni, but also it is direct at an exhibition (the Photo 2).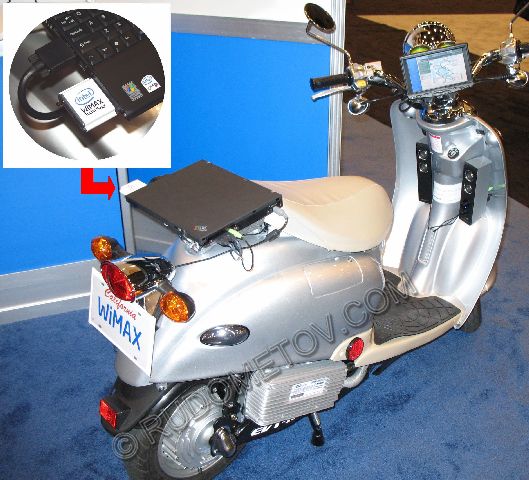 Photo 2. The scooter with resources WiMAX
It is obvious, that wireless processing techniques are not settled Bluetooth, Wi-Fi and WiMAX. The high-speed resources which are carrying out high-speed data transfer in a radio band on short distances promptly develop. To one of variants it is presented Wireless USB. Resources of this standard providing data transfer on distance to 3 metres with speed to 480 Mbit/with, develop especially fast the last year, and, predictably, appropriate mass products will appear in the market this year.
At an exhibition the set of the products, using standard Wireless USB has been presented. As an example it is possible to result the first-ever external hard disk for which external data transfer is carried out by means of the specified wireless way. This arrangement is the transportable disk drive of company Seagate (the Photo 3), hooked up to the computer on the radio interface. For this purpose the given disk drive is supplied by appropriate electronic resources, including the high-frequency aerial. As an answer part of a data channel the special controller Wireless USB which is hooked up to USB-port of the traditional desktop personal computer (the Photo 3) uses. The declared range makes not less than 10 m.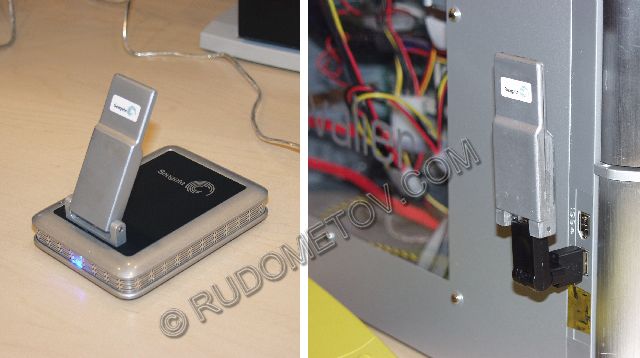 Photo 3. The Hard disk drive with resources of wireless data transfer Wireless USB
Telling about hard disk drives, it is necessary to mention other products of this segment. Manufacturers had been presented different variants. Thus the upper lath of size was installed by 3,5-inch models in size of 500 Gbytes. Other boundary of a band models of a form factor represent of 0,8 and 1 inch. The special interface and CA-ATA plug is specially developed for them. One of such models was presented by company Seagate.
Certainly, other accessories for which at an exhibition new processing techniques have been presented develop also. So for example, in one of reports the new interface and the plug which has come in the stead to traditional VGA have been announced. It has banked in itself(himself) the best properties of existing analogue and digital video interfaces. Has received the name name Unified Display Interface (UDI). Compatibility UDI with interfaces DVI and HDMI is provided. The new standard is suitable not only for computer equipment products, but also in wider spectrum of electronic video products. As implementation of advantages UDI various products have shown a number of the known companies, offered some models of TV-tuners and videocards.
Speaking about videocards, it is necessary to mention and such popular processing techniques, as SLI. It is possible to consider as further development of the given processing technique the presented solutions with usage of four videocards (the Photo 4), fulfilled on the basis of chips GeForce 7900. The given videocards are hooked up to the motherboard mutually through two PCI Express x16/x8 plugs. By the way, each of videocards consumes to 150 W that means for all package — to 600 W. With the registration of other accessories such energopotreblenie demands an appropriate power supply unit. For such computer power of a power supply unit in 1кВт any more will not seem such to the redundant.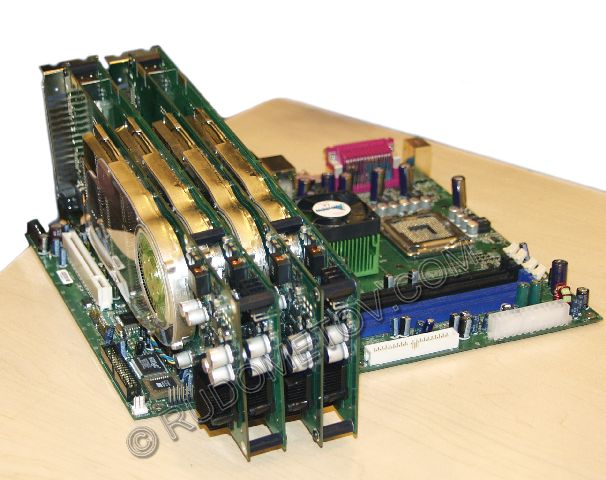 Photo 4. videopodsitema with four videocards realising SLI
One more extension of existing possibilities of video resources it is possible to consider company Matrox Graphics development. At exhibition IDF this company has presented one more variant of the extension of video space with usage of several displays. Development Matrox Graphics has named as TripleHead2Go. This development represents the small block which is hooked up to the computer and several displays (the Photo 5). Through the built in plug of the given block VGA signal moves from a standard videocard of the PC, and by means of output plugs signals are divided between several displays. Thus the map submitted on the next display, is continuation of the map previous. The company has released variants for two and for three displays, realising the permission to 3840x1024.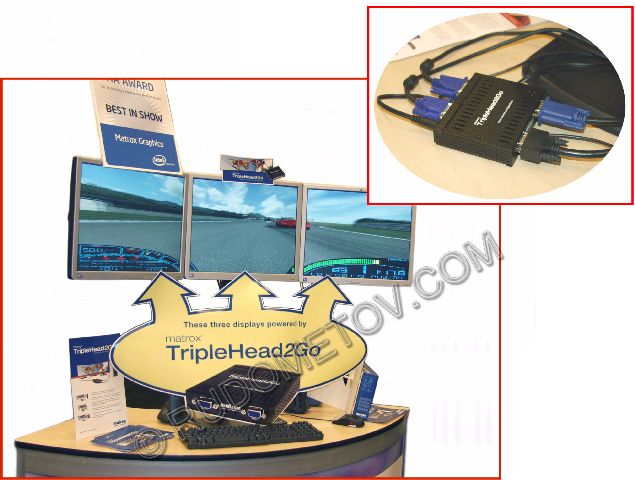 Photo 5. Development TripleHead2Go of company Matrox Graphics
It is necessary to mark, that except the mentioned developments, at an exhibition various processing techniques of rise of productivity of computers are widely presented. So for example, on a number of benches operation of the various solutions grounded on usage of various integrated resources was shown. For example, temperature sensor controls traditional for central processor units are already built in and memory modules, and various controllers. At critical excess of temperature such products are capable to skip clock pulses, than uninterrupted operation without loss of working capacity and processed data is provided.
Certainly, at an exhibition there were also other not less interesting developments. As an example it is possible to result perspective, vysokoemkie, portable sources energopitanija, presented by new types of secondary generators, for example, lithium-sulfuric (Li-S), and also fuel units, such as hydrogen, metanolovye, etc . But such novelties, as well as many other things developments are subjects already other articles. Probably, some of them will be presented at Moscow Forum IDF which will take place on April, 25-27th.
Article is published in log the Computer the Price (Computer Price).