Fujitsu Siemens Computers: about reachings and not only
Evgenie Rudometov
In St.-Petersburg for representatives of mass-media company FujitsuSiemens Computers has held the press conference devoted to totals of business activity in expired financial year in locale EMEA, banking Europe, the Near East and Africa, and in Russia
Traditionally after the termination of the fiscal year which closing usually drops out for April, the majority of the large companies is brought by the totals. Heads sound the reached successes at appropriate press conferences.
There were kind tradition after Moscow such actions to lead and in the second capital. In June appropriate action has led the Russian representation of company Fujitsu Siemens Computers.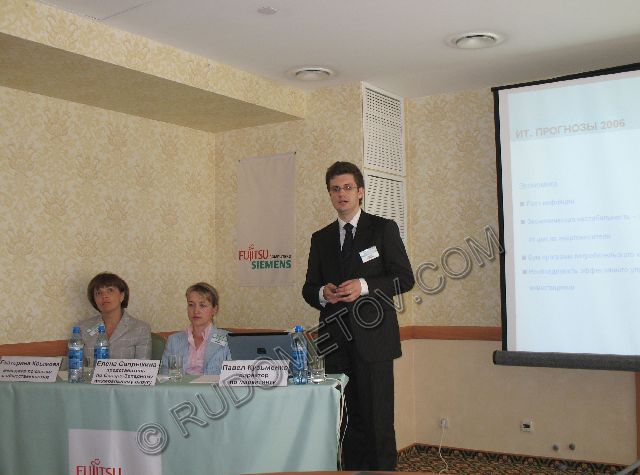 Photo 1. The director for marketing Paul Kuzmenko appears
Business Fujitsu Siemens Computers in locale is channel on 100 %. Therefore correctly constructed ratios with distributors and partners of the second level completely define success of the company in the IT Market.
Successes of the company in Russia and the CIS countries impress. Gain growth in the expired financial year has made 124 % and has reached 160 million euro. As a whole the company gain in locale within three years has trebled.
Growth of a gain from sales of the PC for business in 2005 financial year has made 169 %. Explosive growth of sales was observed in a segment of the PC for house users, it has reached 392 %. More than in 2 times sales of transportable PCs for business have increased, and house users have gained transportable computers from Fujitsu Siemens Computers almost in 2 and a half time more.
Very essentially, on 131 %, the gain from equipment deliveries in the large companies has grown. Essential successes in advancement of equipment Fujitsu Siemens Computers in power, federal, oil and gas and financial structures are reached. Considerable progress is swept up also in sphere of telecommunications and power. It is important to mark, that the large companies are ready to gain the advanced solutions for Dynamic centres of storage and data processing. In the expired year Fujitsu Siemens Computers installed hi-tech solution FlexFrame in the companies which work in different industries.
Growth of deliveries of computer equipment for end users has exceeded 182 %. It testifies that the strategic direction of activity Fujitsu Siemens Computers linked to development of processing techniques for «the Digital house», is very actual for the market of Russia and the CIS countries.
Equipment Fujitsu Siemens Computers is claimed by small and average firms. Gain growth in this segment has made 107 %. An essential role in business development in this segment of the market the further extension of a partner network has played. For a fiscal year it has increased more than by third. First of all it has been reached at the expense of appearance of new partners in the Russian locales. Within a year representatives Fujitsu Siemens Computers have appeared in all federal districts of Russia, and their staff permanently grows. The share of locales in a company turn to Russia and the CIS makes 40 %. There was a reorientation of inquiries of partners – now they prefer to deliver solutions, instead of separate groups of products.
The last year was significant for formation and development of business Fujitsu Siemens Computers in republics CIS. There was openly official representation in republic Kazakhstan, the staff is considerably increased. In the near future there will be openly official representation in Ukraine.
In Russia and the CIS countries the service network which will be perfected and further is generated. The regional warehouse of spare parts is created.
Such successes managed to achieve only thanks to constant hardening and development of ratios with partners. The partner policy of the company to Russia and the CIS assumes informational, marketing, consulting, advertising and educational support of partners.
In the expired financial year thanks to development of a network of regional representations and hardening of positions of the company on all territory of Russia and the CIS countries the gain of a partner network has made 60 %.
Creation of a favorable investment climate have caused acceptance by company management of solution on additional investments into development of business Fujitsu Siemens Computers into Russia and the CIS.
Result of activity was the considerable quantity of the new products which spectrum is stretched from powerful servers and workstations to the transportable systems presented by wide gamma of notebooks and pocket computers.
Some samples of the desktop computers supplied with Zhk-displays of different form factors and design, organizers of conference have exposed at a traditional exhibition of reachings of company Fujitsu Siemens Computers.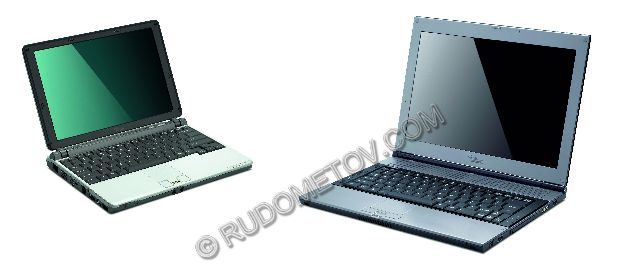 Photo 2. Models of notebooks LIFEBOOK P7120 and LIFEBOOK Q2010
Besides, at this exhibition different models of the notebooks, differing have been presented by the sizes, weight, design and, of course, the price. Giving due to all models, it is necessary to mark, that for journalists compact notebooks LIFEBOOK among which were present popular model P7120 (weight of 1,28 kg, the Zhk-display 10,6 ") and imidzhevaja model Q2010 (weight of 1 kg, the Zhk-display 12,1", a thickness of 18 mm) used the greatest interest .
Article is published in log the Computer the Price (Computer Price).