Meeting with the general director of representation of corporation of Intel
Evgenie Rudometov
As in all dynamically developing corporations, respective alterations occur and in Intel corporation.
On September, 24th in hotel «the Grandee the hotel Europe» has transited a press lunch with involvement Iana Drju — the new director of corporation of Intel in the CIS countries.
Ian Drju (Ian Drew) has substituted Alexey Navolokina as the general director of representation of corporation of Intel in the CIS countries. Ian Drju together with Andrey Grebnev will carry out a joint manual of further activity of the company in this locale.
Alexey Navolokin has promoted and is translated in the European headquarters of Intel in Munich.
Before appointment to the post of the general director of representation of Intel in CIS countries Ian Drju occupied a number of responsible posts in corporation.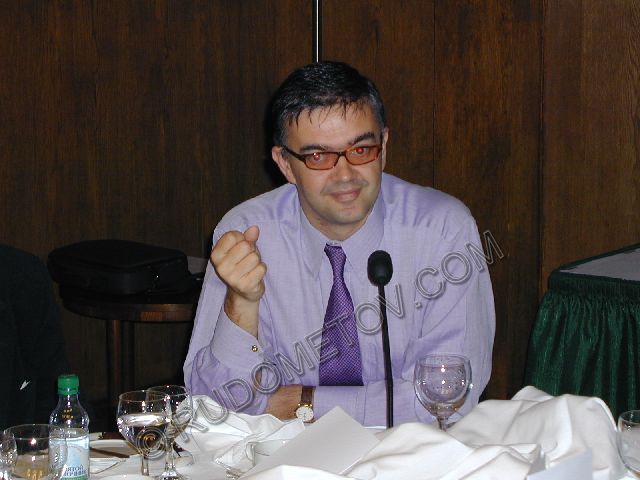 Ian Drju was born and has grown in the Great Britain. It has with distinction ended faculty of engineering sciences of university Middlsboro and «the implementator of microelectronic products» at Durhemsky university (Great Britain) has received a degree of the master of sciences on a speciality.
At a meeting with journalists of leading St.-Petersburg issuings Ian Drju has concerned some question among which visit of the head of corporation of Intel of Floor Otellini expected on October, 2nd was central.
It already the third visit of Floor Otellini to Russia (it came here in 1995 and 1998), but the first — as the head of the company of Intel. During the visit it will meet heads of a city and will visit the Hermitage. Besides, it will take part in days of the computer knowledge led from September, 29th till October, 2nd for students of the St.-Petersburg state university (St.Petersburg State University). The given action will be completed by lecture of Floor Otellini in St.Petersburg State University and press conference.
About details of preconditioning of this visit to journalists have told Ian Drju and the director of the press-service of corporation of Intel in the CIS countries Alexander Palladin.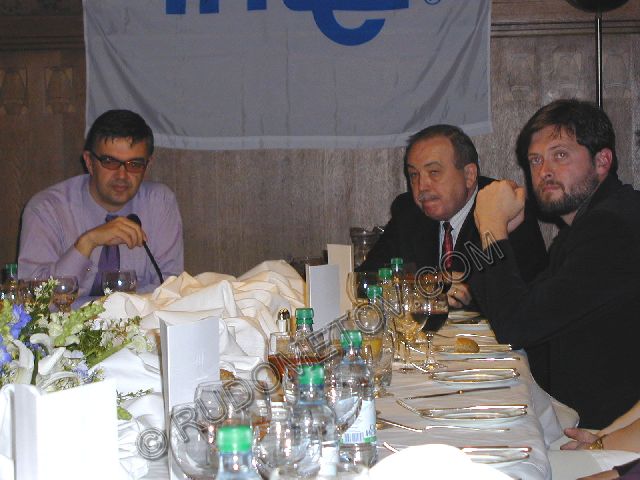 It is necessary to mark, that forthcoming arrival of Floor Otellini to Russia becomes already the fourth visit of heads of corporation of Intel to our country for the last 6 years. In 1997, 2000 and 2002 here there came doctor Krejg Barrett who together with Floor Otellini carries out nowadays a joint manual of Intel. Already one it visually testifies to special attention of Intel to Russia where the company works since August, 1991 , permanently increasing scales and efficiency of the activity.
About attention of corporation speaks and expected IDF — the Forum of Intel which will transit already second time in Moscow on October, 28-29th, 2003. Preconditioning of this forum became a point of issue during a meeting of the general director of representation of corporation of Intel in CIS countries Iana Drju with journalists.
The meeting has transited in warm, confidential conditions.
Article is published in log the Computer the Price (Computer Price).