New boundaries of traditional units (motherboard Abit BH7)
Evgenie Rudometov, Victor Rudometov.
authors@rudometov.com
The products of company Abit created on the basis of the newest processing techniques and units, differ a wide spectrum of possibilities and innovative solutions. An illustration to it is motherboard Abit BH7. Created on the basis of a traditional chip set i845PE, card Abit BH7 provides support of a new line of processors of the company of Intels working on clock rate of 200 MHz of bus FSB.
Escalating influence on economic is rendered by information technologies. Moreover, the branches linked to information processing, become prevailing. As a result production of computers and accessories promptly grows. The corporations participating in this production, put considerable resources in development and release of the new products which are carried out in the conditions of a hard competition. A part from them, not having soaked necessary rate, become history objects. Others on the contrary strengthen the position, developing the computer processing techniques finding the incarnation in the newest products, released with enviable frequency.
One of successful participants of this process — company Abit, whose production well-known to domestic users. First of all it concerns motherboards in which high-quality accessories use. Thus on occasion experts of the company practise, of course, after carrying out of careful researches, usage of some units in supernumerary modes that provides the considerable extension of possibilities of products. Certainly, Abit provides the given products with a relying guarantee and necessary support.
As an example of such approach it is possible to result motherboard Abit BH7 as which basis Intel chip set 845PE has served .
Key feature of card Abit BH7 — support of a mode of 800 MHz for the processor bus while the chip set is taken up a position by its creator, Intel corporation, for operation in a mode of 400 and 533 MHz. As a result of the fulfilled researches it was possible to experts Abit in comparison with similar products on Intel chip set 845PE, fulfilled on traditional specifications, it is essential to expand the nomenclature of supported processors. Now among them the models calculated for frequency of 800 MHz. By the way, thanks to rather cheap chip set it was possible to save rather low price of the motherboard.
It is necessary to mark, that quiescent operation support on high clock rates became possible owing to a considerable technological store and the successful architecture of a chip set of Intel 845PE, and also thanks to art of the experts who have developed original design of the motherboard.
Intel chip set 845PE motherboard Abit BH7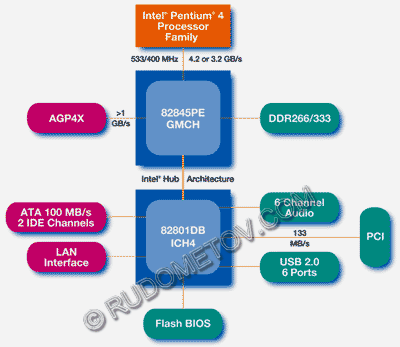 Fig. 1. Structure of the computer created on the basis of a chip set i845PE
Intel chip set 845PE (i845PE) is developed on a basis before the released sets of specialised logic of Intel 845 (i845) and Intel 845Е (i845E). It is oriented to the systems created on the basis of processors of Intel of Pentium 4 and Intel Celeron of NetBurst architecture with Socket 478 plugs and with clock rate of 100 and 133 MHz of bus FSB of type QPB (Quad-Pumped Bus).
Bus FSB of type QPB at clock rate of 100 MHz carries out data transfer with frequency of 400 MHz, an address part — 200 MHz. It provides peak capacity to 3,2 Gbytes/with. At clock rate of the processor bus of 133 MHz data transfer is carried out with frequency of 533 MHz, and an address part — 266 MHz. In this mode peak capacity reaches values of 4,3 Gbytes/with. The processor bus supports 32-bit addressing that provides possibility of usage to 4 Gbytes of dynamic storage.
Traditionally for line products i8xx which concerns i845, the chip set consists of two components of a high-scale of integration. These components carry names Memory Controller Hub (MCH) and I/O Controller Hub (ICH). For other manufacturers of chip sets similar components are known as North Bridge and South Bridge.
Chips MCH and ICH are jointed by the special local bus — traditional solution for link of components of chip sets of a series i8xx. This link is carried out in a chip set i845PE by means of 8-bit wire Hub Link working on frequency of 66 MHz and supporting Hub Interface 1.5. The given solution provides a transfer rate of 256 Mb per second.
MCH component is presented by Intel chip 82845PE. It contains resources of interfaces of operation with the processor, AGP videoadapter, dynamic storage units, and also with chip I/O Controller Hub fulfilling traditional functions South Bridge.
Built in Intel 82845PE the controller of processor bus FSB of type QPB supports the bus with clock rate of 100/133 MHz that provides data transfer on frequencies of 400/533 MHz.
And built in Intel chip 82845PE the memory controller provides support: memories DDR SDRAM (Double Data Rate SDRAM — SDRAM with data transfer on lobbies and back edges of clock pulses of the bus of memory), DDR 266/333, a maximum memory size — to 2 Gbytes, chips 64, 128, 256, 512 Mbit DDR SDRAM, Unbuffered units, unregistered 184 pin without ECC DDR. The maximum transfer rate makes to 2,1/2,7 Gbytes/with at DDR 266/333.
The built in controller of a drawing supports one 1,5 In arrangement AGP which can work in modes AGP 2X/4X.
Handle of computer peripheral devices carries out the second component of a chip set. Thus it is necessary to mark, that in a chip set i845PE chip ICH of the fourth version is used. According to it it has received name ICH4 and is presented by Intel chip 82801DB, entering into a base set of a chip set i845PE.
The built in resources of a chip of handle of peripheral devices of a base set support: two channels IDE with support ATA 33/66/100 (to four arrangements IDE), three controllers USB 2.0 (six ports), six PCI (32 bits/33 of MHz), LPC (Low Pin Count), AC ' 97 with support of six audiochannels (20-bit interface AC-Link), integrated controller Ethernet 10/100 Base-TX, SMBas, ACPI 2.0, and also other resources and functions.
Considering functionality of a chip set i845PE, it is necessary to mark, that a number of manufacturers of motherboards has released products on the basis of Intel 82845PE in which operation of processor bus FSB QPB with clock rate of 200 MHz is supported , that provides data transfer on frequency of 800 MHz and addresses on frequency of 400 MHz.
The main technical parametres of motherboard Abit BH7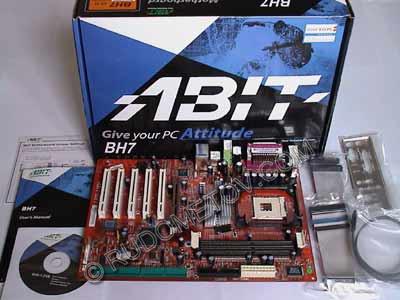 Fig. 2. Motherboard Abit BH7 package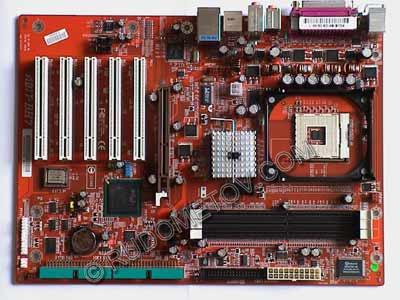 Fig. 3. Motherboard Abit BH7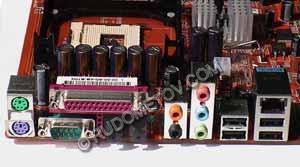 Fig. 4. External plugs of motherboard Abit BH7
The processor
Processors of Intel of Pentium 4, Intel Celeron with Socket 478 plugs and with FSB QPB 400/533 MHz are supported

Support of processing technique of Intel Hyper-Threading
Chip set
Intel 845PE / ICH4

Support of the high-speed consecutive bus (USB 2.0)

Support Ultra DMA 33/66/100

AGP plug with support AGP 4х (only 1,5)
Dynamic storage
Three 184-contact DIMM plugs (unbuffered Non-ECC DIMM)

2 DIMM DDR 333 units (Max are supported. 2 Gbytes)

3 DIMM DDR 200/266 units (Max are supported. 2 Gbytes)
Serial ATA
Integrated S-ATA bridge (1 port Serial ATA with capacity to 150 Mb per second)
Sound subsystem
The integrated 6-channel sound subsystem on the basis of codec AC ' 97

Professional digital optical interface S/P Dif optical IN/OUT (24 bits)
The network controller
Integrated controller RTL80101L 10/100M PCI Fast Ethernet
System BIOS
Support of processing technique SoftMenu

Interface DMI is supported

Interface ACPI is supported
Internal разъeмы
One AGP slot, five PCI slots

One Floppy-port (supports arrangements in size to 2,88 Mb)

Two connectors Ultra ATA 100/66/33 (about three arrangements are supported)

One connector Serial ATA of 150 Mb per second

One 6 Channel audio FPIO pin header (for Media XP)

One connector USB

One CD-IN, 1 x AUX-IN

One IrDA
External разъeмы
PS/2 The keyboard and PS/2 the mouse

Consecutive and the parallel port

One S/P DIF Out plug, one S/P DIF IN plug

One Audio the plug (Center/Sub, Surround Speaker)

One Audio the plug (Front Speaker, Line-in, Mic-in)

chetrye

USB plug, one RJ-45 LAN plug
In addition
ATX-form factor

Hardware monitoring — including speeds of rotation of fans of system of cooling, operating voltages, processor and system temperatures

Support of functions Wake Up by LAN, Modem Ring, RTC Alarm

Support of functions Keyboard and Mouse Power On
Structure of package ABIT BH7
Into package structure enter:
Motherboard ABIT BH7;

Cable for the floppy-disk drive;

80-zhilnyj a 40-contact cable for hooking up of arrangements IDE UltraDMA133/100/66/33;

Cable Serial ATA;

CD-ROM with the software;

Manual in several languages, including English;

Stub (I/O shield) on a tank backboard.
To pass to razrelu Motherboards and chip sets