Audio production
Creative
Evgenie Rudometov
rudometov@rudometov.com
On February, 25th in Moscow the next presentation of products of company Creative has taken place
The computer market daily gives surprises. There were norm daily announcements of numerous novelties. There are new products and corporations. However, despite an abundance of the information and all occurring changes in fast varying computer space of high technologies, there are companies, whose brands and products well-known, whose history is already calculated by decades and is equal rather short, of course, on historical, but not to technological measures, the period of development PC. It is Enough to mention only name Creative as in consciousness at once emerges Sound Blaster. Also that is important these brands are known not only to computer experts. Really, operations of this company in the field of audiosolutions well-known. Its sound maps deservedly are popular among the widest layers of users of different level of preconditioning. And their popularity is so high, that "darken" other products of the given manufacturer. Moreover, many about their existence though they quite deserve the most steadfast attention. But about all on-order. At first it is a little about the corporation.
Company Creative (Nasdaq: CREAF) is the leading world supplier of the digital products intended for sector of entertainments and working under control of the personal computer. Known as the creator of the sound map Sound Blaster which has begun multimedia revolution, today Creative expands possibilities of a PC platform as source of digital entertainments, offering new products, such as digital audioplayer D.A.P. Jukebox. Thanks to innovative products of the company, original processing techniques, applications and the services using possibilities the Internet, consumers Creative get access to high-quality digital entertainments.
Company Creative Technology with headquarters in Singapore is grounded in 1981. European separation Creative Labs is created in 1993 for the purpose of the extension of presence of the company in the growing European market. Over activity Creative in Europe general director Michael Sullivan (Michael Sullivan) supervises. Representations Creative Labs Europe are allocated in France, Spain, Portugal, Italy, Germany, the Great Britain, the Benelux countries, Denmark, Sweden and Poland. European headquarters Creative both operative and technical centre (European Operations and Technical Center - EOTC) are in Dublin (Ireland). EOTC is for the central unit of fast growing European business Creative Labs, providing delivery of localised and address production Creative to the European market and service support in close interaction with local representations Creative. For today in Creative Labs Europe 400 persons who are occupied by development and advancement of production on the world markets are occupied nearby.
For the purpose of popularisation of the products and the extension of the presence in the Russian market company Creative jointly company EAST SIDE Consulting GmbH in have arranged in art club "LeClub" (the Theatre building on Taganke) presentation of the newest portable multimedia engineering Creative.
The expediency of development and release of the given engineering on the computer market is proved by experts Creative appearance «new ways of writing, sampling and playback of the sound, applied in portable players with file carriers and generated the new revolutionary approach to operation with music and maps. This revolution makes special demands to other multimedia arrangements, such as audio systems, web cameras and sound maps. Creative Labs – a part of this revolution».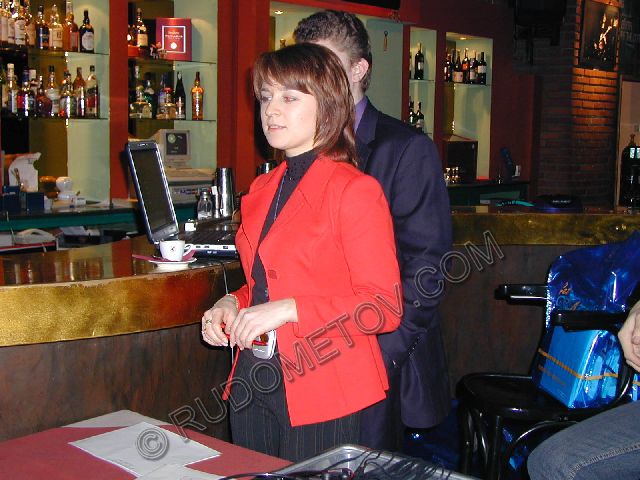 Photo 1. The head of action Natalia Bogdanova, the PR-manager
Before the action the invited journalists representing the most authoritative Russian issuings, could familiarise with samples of serial audioproduction of company Creative. And it is necessary to mark, that samples was not a little. Among them numerous audio systems of different design and power, wire and wireless ear-phones, audioplayers with the flash-memory and one-inch hard disks, and also sound maps have been presented, including Sound Blaster in format PCMCIA, WEB-cameras, etc .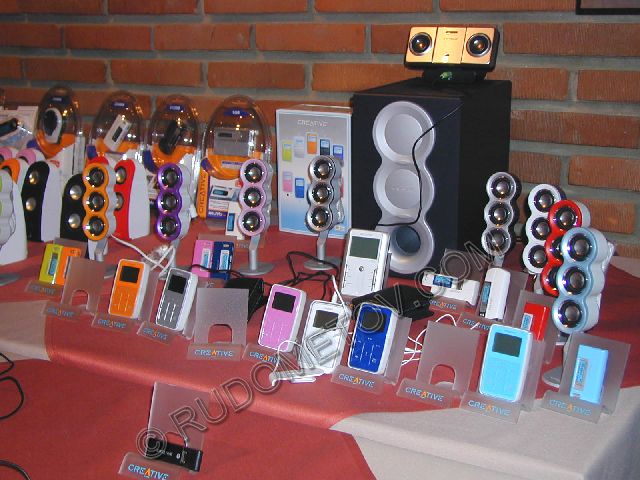 Photo 2. Audioproduction Creative: on front планеMP3 audioplayers Zen Micro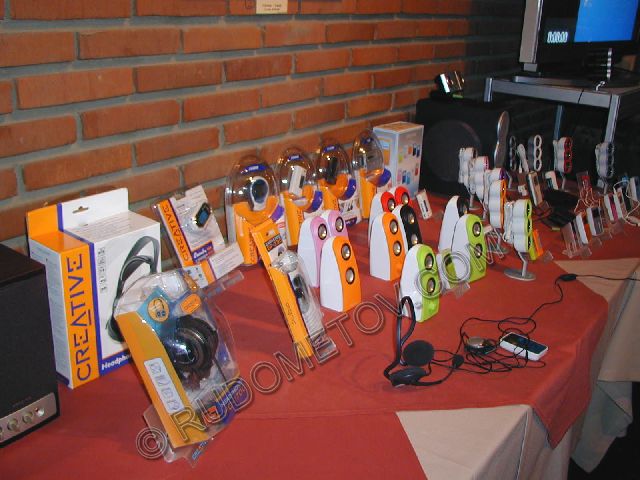 Photo 3. Ear-phones and columns Creative (on desktop unpacked ear-phones Creative
Headset HS-300, supplied with a microphone with shumopodavleniem)
(The Photo 2) about 2500 songs on a disk in size of 5 Gbytes are capable to store miniature and functional player Zen Micro. It is equipped by a FM-radio receiver and presented in 10 colour scores.
The sizes of new this player make 84мм (height) x 51mm (width) x 19mm (thickness). Zen Micro it is conveniently allocated in a palm and it is very simple in handle: to carry out navigation under the menu it is possible one hand. The player provides 12-hour playback of high-quality digital audio and to 16 business hours of the built in FM-radio receiver.
Zen Micro it is possible to apply as the convenient dictophone, capable to write the whole hours of speech messages.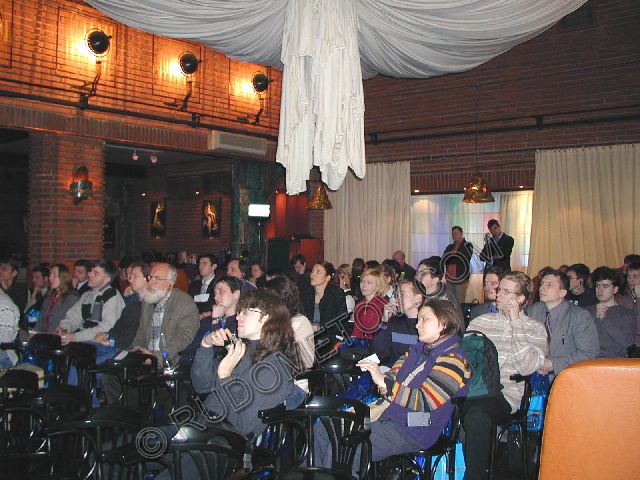 Photo. 4. The invited participants of action
On other end of a spectrum of audioplayers is Zen Portable Media Center. This arrangement occupies in the lead position in Creative Zen set which has won set of awards. 20-gigabajtnaja the player model has polnotsvetnyj the 3.8-inch Zhk-screen, allowing to view ten thousand digital photos or till 85 o'clock video, and contains to 9 000 songs. Equipped with the replaceable recharged secondary generator, the media centre provides continuous playback of video within 7 hours and music within 22 hours. Ability to support formats WMA and MP3 provides compatibility of the arrangement with a wide spectrum of programs of loading of music. Zen Portable Media Center has received the award ' Best of CES' at an exhibition of home electronics Consumer Electronics Show (CES) in 2004. The president and the main implementator of the architecture ON corporation of Microsoft Bill Gates has presented new portable media centre in the performance at exhibition opening.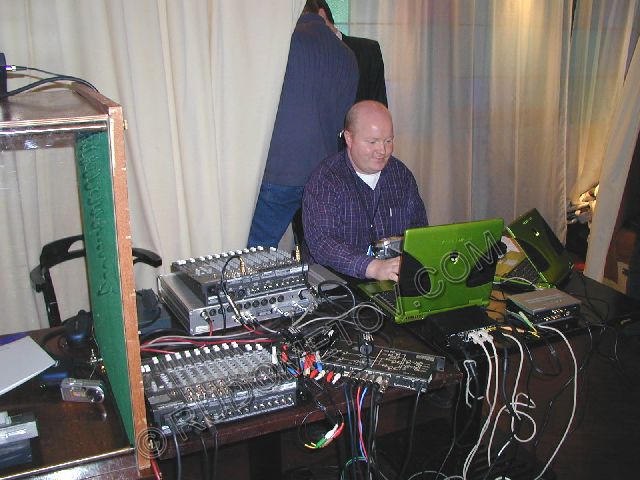 Photo 5. The audiooperator
Certainly, the presentation was not limited to arrangements MP3. Organizers and implementators have given a considerable share of attention to audio systems. For demonstrating they have developed the original laboratory which expert provided presentation (the Photo 5). It showed possibilities of audiosystems.
In the field of audio systems Creative uses the firm solutions, for example, such as the unit of audio load Acoustic Loaded Module providing rise of return on the lower and average frequencies, and also timbre enrichment. It allows to improve sounding of compact systems, providing on assurances of implementators «to compact columns to companions to sound, as systems of much more solid sizes».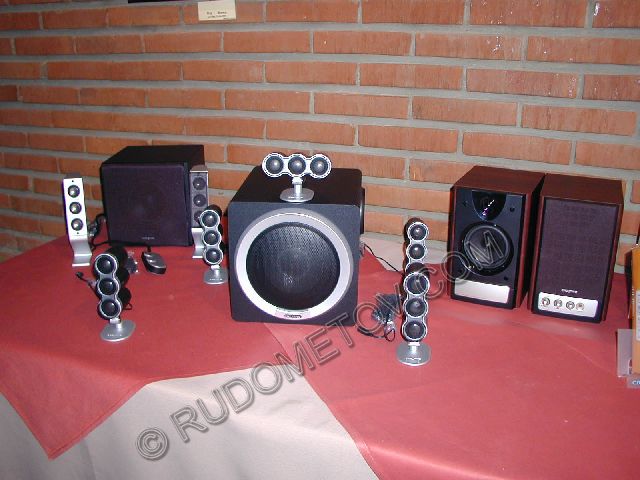 Photo 6. Audio systems of the raised power
The company and the big spectrum of the most different ear-phones releases. On presentation various wireless solutions on the basis of Bluetooth have been presented. As an example it is possible to result model CB2530 and multifunctional communication Bluetooth unit.
The big interest was called by the solutions providing suppression of external noise. Really, the ear-phones used in trains, the underground and planes, should be able cope with high level of noise. Model HN-700 with system of active suppression of external noise Active Noise Cancellation Here is in the lead.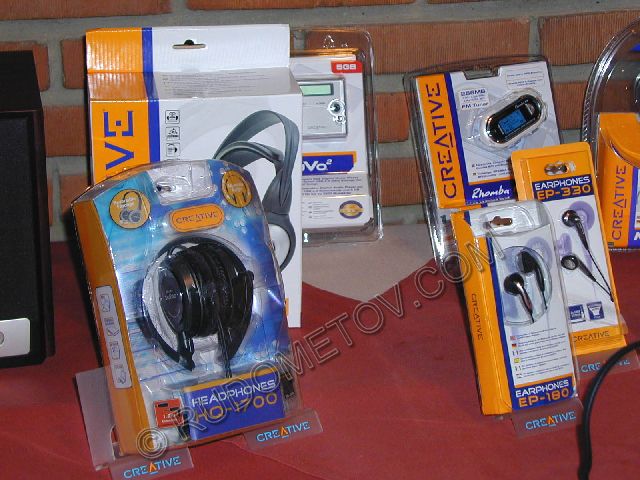 Photo 7. Ear-phones Creative
And still it is necessary to mark ear-phones with implementation of Dolby-sounding 5.1. As an example it is possible to result model HQ2300D.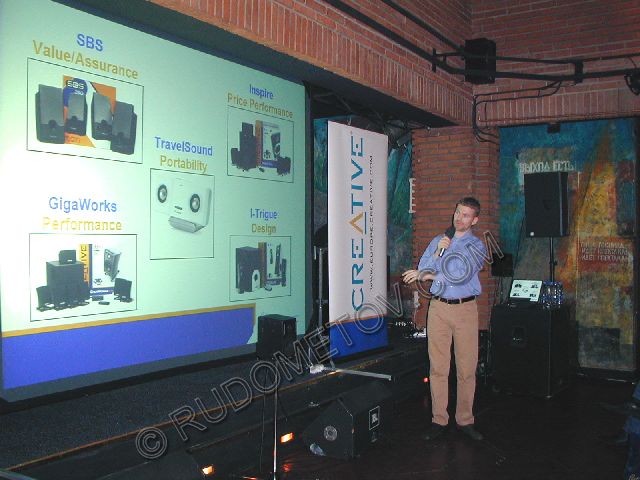 Photo 8. A presentation fragment
Except the named solutions, for Creative there is also a wide gamma of traditional ear-phones-loose leaves, and also compact models with the handle round a nape.
Except exclusively hardware solutions, experts of company Creative have presented also audio and video content handlers. Certainly, they and firm processing techniques of type EAX, having underlined especially have not bypassed that circumstance, that implantation of this processing technique is capable to reduce load by the computer processor essentially. It is especially actual for transportable systems.
Are available in an active of the given company and solution routed on an expedition for video writing on DVD. For this purpose special hardware-software resources Creative, for example Sound Blaster Audigy 2 ZS use.
In summary it is necessary to mark, that within the limits of short article it is impossible to tell about all innovations presented on presentation as organizers asked not to open all to CEBIT. But before this event there were all some days. Here then embargo will be removed, and we will try to return to this subject.
In article open substances of company Creative are used
Article is published in log the Computer the Price (Computer Price).