Electronic eye Creative
Evgenie Rudometov
rud ometov rudometov.com
Expanding the presence in the market of IT products, company Creative Technology Ltd — the known manufacturer of audiosolutions has developed and has released web camera Creative WebCam Live!. The given product is intended for input of the visual information with its subsequent transmission by means of local and global computer networks
The history of personal computers includes the little more than two tens years. Despite so short history, these arrangements have received a wide circulation practically in all spheres of human activity. It both defence, and the industry, both medicine, and derivation, and even leisure.
Added with the special hardware-software resources providing an output in local and wide-area networks, they provide a high-speed information transfer between computers. Quite often such computers are allocated on considerable distance from each other, as for example, in the network the Internet possessing high information capacity. Hooked up to such network, computers become access centres to the stored world informational resources of mankind.
Besides, these arrangements are also the centres of high-speed link successfully substituting traditional mail which does not possess due level of efficiency on delivery urgent messages. Thus handled information can be presented as in the form of electronic texts, and various multimedia files.
Special attractiveness the hardware-software resources providing transmission of audio and video in real-time mode possess. It became possible thanks to appearance of high-speed communication circuits, and also considerable productivity of the modern computers supplied with appropriate arrangements of input/output. These arrangements concern not only traditional mice and keyboards of desktop systems, but also both microphones, and the special videocameras known as the web camera (from English web-camera) — the cameras used for link through the Internet.
Generally speaking, cameras of this type are known for a long time. However it is necessary to recognise, that their popularity had nonconstant character. It had both growth, and lowering of interest among potential users of computer resources.
Popularity growth first of all has been linked, of course, to traditional waitings, characteristic for many new products and processing techniques. Really, with the advent of such arrangements there were a reality videophones about which so it was much written to steam tens years ago.
As to lowering it has been linked as to imperfection of a construction, and rather with much effort. To it low capacity of dial lines of the link presented nizkoskorostnymi by modems and traditional analogue phone lines was added also. And their quality to discuss it is not necessary: it extremely low, even today, not speaking about time of appearance of the first models of videocameras.
However process of perfection of input devices of a video information did not stand on a place. As a result of successes of solid-state technologies there were new high-speed photomatrixes of a high-resolution. Thanks to new protocols capacity of the analogue modems providing data transfer on traditional, commuted, to phone lines has essentially raised also. Moreover, have received a wide circulation and the special leased lines supporting very high speeds of data transfer, reaching hundreds thousand and even millions bats a second. In addition to it, productivity and functionality of personal computers have increased, whose average price nevertheless has essentially decreased for the last years.
All it promoted a new wave of popularity of web cameras as the computer industry offers wide gamma of models of these arrangements, differing the internal arrangement, functionality, hooking up interfaces, design, by etc .
As an example of such products it is possible to result modern web camera Creative WebCam Live!, created and released by company Creative Technology Ltd — the known manufacturer of popular audiosolutions for computers.
Package Creative WebCam Live!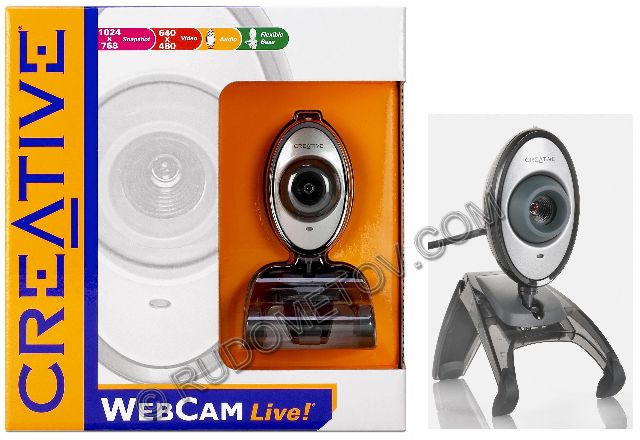 Photo 1. A package and camera CreativeWebCam Live!
(The Photo 1) deliveries are included into a package following components:
· Web camera Creative WebCam Live!,
· Microphone Creative,
· the Short instruction on installation and maintenance,
· Install CD-disk with program applications Creative WebCam Center, ArcSoft PhotoImpression 5, ArcSoft Multimedia Email 3
Main technical parametres Creative WebCam Live!
Sensor control

Colour VGA CMOS a matrix

Colour depth

24-bit True Colour

Hooking up to the PC

USB 1.1

Video permissions

160 x 120, 30 frames in a second (SQCGA)
176 x 144, 30 frames in a second (QCIF)
320 x 240, 30 frames in a second (QVGA)
352 x 288, 30 frames in a second (CIF)
640 x 480, 15 frames in a second (VGA)

Permissions of pictures

160 x 120 (SQCGA)
176 x 144 (QCIF)
320 x 240 (QVGA)
352 x 288 (CIF)
640 x 480 (VGA)
1024 x 768 (SVGA)

Formats of pictures

BMP and JPG

Support of drivers

Windows Driver Model (WDM) for DirectShow, Video For Windows (VFW) compatible, Twain Support and Microsoft Still Image (STI)

OS support

Microsoft Windows 98SE, Windows Me, Windows 2000 and Windows XP
System requirements
The minimum system requirements to the PC:
· the Processor of Intel of Pentium II or AMD Athlon with clock rate of 266 MHz or above
· Operatsilnnaja system Windowsj 98/SE, 2000, Me or XP,
· Dynamic storage – not less than 64 Mb,
· Free port USB and a drive of CD-ROM,
· the Graphics adapter with support of 16-bit colour and the permission 800х600
For an exchange of video messages on the Internet are necessary also access to a wide-area network through the modem or LAN with a speed not less than 56 kbit/with. Besides, for a sound transmission presence in the computer of sound map Sound Blaster or other similar map compatible to Windows is necessary.
Features of a construction and usage
Web camera Creative WebCam Live! Provides reception of pictures and video: the hardware permission to 640х480, video with scanning to 30 frames in a second. Program interpolation allows to save pictures with the permission to 1024х768. It allows to use the camera for videoconferences and an exchange of instant video messages.
The separate high-quality microphone enters into a delivery package. Camera Creative WebCam Live! It is easily hooked up to the PC through port USB and can be allocated both on standard screen monitors, and on thin displays (the Photo 2).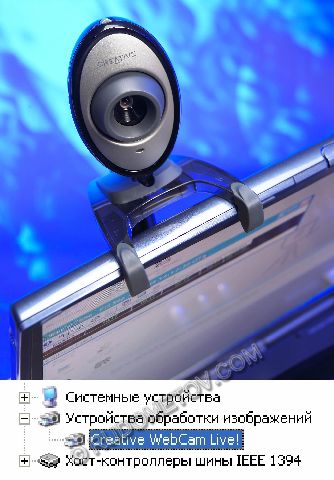 Photo 2. Camera CreativeWebCam Live installation! On the display of the PC or a notebook, a menu fragment «the Manager of arrangements» after camera hooking up to a notebook
High parametres are reached thanks to in a construction of the camera improved CMOS a sensor control with the own permission 640х480. Implementation of potential possibilities of the camera is carried out by means of applied program by support. The set applied ON includes all necessary for the organisation of libraries of maps, remote observation, camera usage in a mode of the detector of movement with transmission of short videos of fragments through LAN or the Internet, photography with delay, planning and operation recording, etc .
The example of operation with ON is presented on the Photo 3.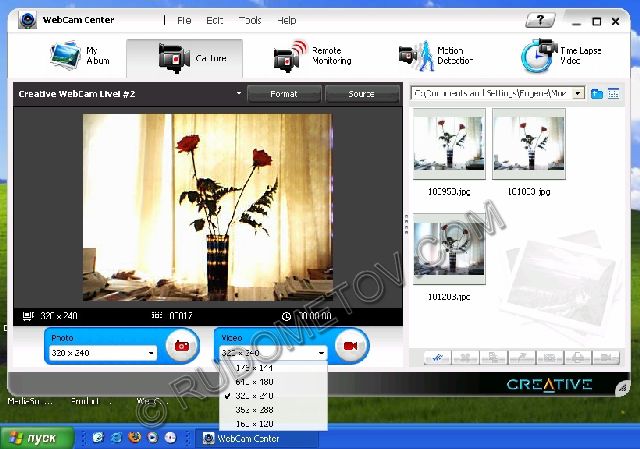 Photo 3. Customisation of the permission of camera CreativeWebCam Live!
In the course of operation there is a possibility not only a choice of values of the permission and number of frames in second, but also such parametres as brightness, contrast, chromaticity, gamma-correction, etc. Special ON allows to edit pictures and to create various multimedia electronic messages. Certainly, except firm ON, it is possible as well application of programs from indirect manufacturers.
Estimating possibilities of web camera Creative WebCam Live!, it is necessary to mark, this arrangement not the only thing in the bar of similar products Creative Technology Ltd. On a site of this company nine models, differing by a construction, functionality and the price now are presented. There is an underplate to assume, that their number will increase. And some of these models will be considered on pages of the given issuing.
In article open substances of company Creative, web camera CreativeWebCam Live are used! It is given by company EASTSIDE Consulting
Article is published in log the Computer the Price (Computer Price).