Audioplayer with
Bluetooth
Evgenie Rudometov
rudometov@rudometov.com
Rashirjaja the presence in the market of products of consumer electronics, company Micro-Star International (MSI) has developed and has released model of an audioplayer with built in Bluetooth unit
Fast perfection of semiconducting and computer processing techniques has provided not only adequate development of a computer technology, but also the fast extension of the market of products of consumer electronics. Today any more a rarity usage in home electronic elements of the units traditionally linked to desktop and transportable computers. Powerful processors, disk drives concern such units on hard disks, RAM chips, standard interfaces. Among numerous products of home electronics modern audioplayers are not an exception. They became more compact, more reliable, more economic. These arrangements in the course of the prompt evolution not only were saved of a magnetic film and an analogue way of writing, but also have gained many features of computer equipment.
As an example of compact, desksize, digital multifunctional audioplayers it is possible to result model MEGA PLAYER 522 BT, released by company MSI, whose brand well-known not only in Russia, but also in other countries.
Appearance of audioplayer MEGA PLAYER of 522 W is resulted in a Fig. 1, and key parametres are presented in Table 1.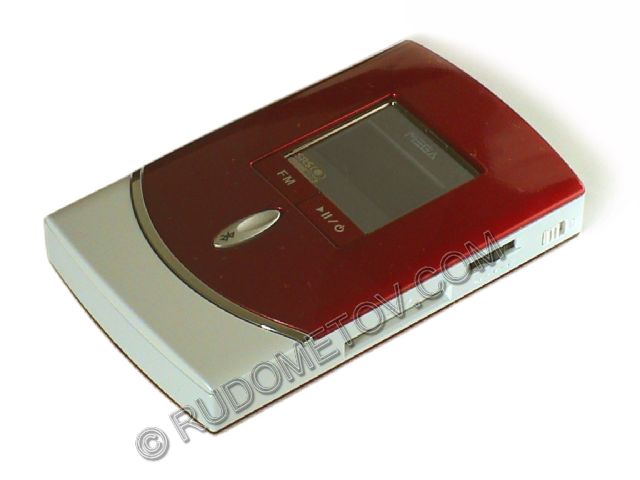 Fig. 1. Digital audioplayer MEGAPLAYER 522 BT
Table 1. Key parametres of audioplayer MEGA PLAYER 522 BT
Playback formats

MP3, WAV and WMA

Operating systems

Windows 98SE, Windows ME, Windows 2000, Windows XP Home/Pro, MAC OS 9 or above.
(The driver is necessary for Windows OS 98SE)

The interface

USB Revision 2.0 fullspeed

The sizes, mm

55 () x 89.83 (dl) x 15.2 () mm

Weight

65 g (with the secondary generator)

Size of the built in flash-memory, Mb

128 / 256 / 512/1024

Maps of the external flash-memory of memory

SD/MMC

OLED the indicator

The sizes: 23 (dl) x 11.98 () mm, 128 x 64 pixels

Input/output plugs

1. Stereo Audio - out, 2.5мм
2. Stereo line-in, 2.5 mm
3. USB the female connector of type B
4. The plug for memory maps SD/MMC

The power supply

The Li-ionic secondary generator (built in) 420 mA/hour / 3.7V
The given arrangement possesses a number of interesting features.
First of all, the specified audioplayer unlike the numerous colleagues has wireless radio interface Bluetooth with all possibilities following from this circumstance. So, for example, presence of this interface allows to realise function "Handsfree" at usage of a mobile phone with support Bluetooth. Besides, considering presence for MEGA PLAYER 522 BT writing functions, by means of the given radio interface it is possible to organise arresting and durable storage of negotiations on a mobile phone.
Parametres of Bluetooth unit used as a part of audioplayer MEGA PLAYER 522 BT, are resulted in Table 2.
Table 2. Basic performances of Bluetooth unit of audioplayer MEGA PLAYER 522 BT
The hardware interface

I2C

Specification Bluetooth

Ver. 1.1

Operating voltage

3.3V

Range of operation

To 20 m on open space

Correspondence to requirements

BQB (Bluetooth Qualified)

The spectrum extension

Transmission with rasshereniem a spectrum by means of spasmodic modification of frequency (FHSS)
Corresponds FCC a part 15

Frequency band

2.4 ~ 2.4835 GHz (2.4 GHz ISM a band)

Radio channels

79-channel system for the USA, Japan, and Europe (excepting France)
23-channel system for France

Supported profiles

Support of wireless ear-phones

Support Hands-Free
The audioplayer is equipped OlEd-disleem (Organic Light-Emitting Diode). As is known, displays of this type possess the best corners of the browse, than usual Zhk-displays. Besides, OLED-displays do not demand additional highlighting, that positively influences offline work time. This circumstance has allowed as a part of audioplayer MEGA PLAYER 522 BT to use compact lithium-ionic the secondary generator of rather small size which can be charged not only by means of the special adapter from a standard network of an alternate current 100-240 In, but also through USB the plug desktop or even the transportable computer.
Handle of the arrangement is carried out by means of a number of not fixed keys, three of which are allocated on a front panel, the others – on lateral faces.
And it is finite, the audioplayer of such class has the numerous functions which have become already standard for qualitative models. For example, such functions concerns FM radio. The user of the given model can save tinctures to 15 servers.
MEGA PLAYER 522 BT supports high-quality reproduction of sound files of formats MP3, WAV and WMA. There is a possibility to make own plejlist from favourite products. It is possible to instal also effect SRS or an equalizer mode at music listening. Audioplayer MEGA PLAYER 522 BT allows to repeat playback of the selected fragment of writing. By means of this function the user can concentrate attention to a repeated fragment at training to a foreign language.
MEGA PLAYER 522 BT allows to make synchronous writing from the built in microphone, FM the receiver, a linear input terminal and Bluetooth phone. Writings are stored in sort of files of format WAV in the nonvolatile memory.
From interesting features it is necessary to mark, presence of two plugs for ear-phones. It allows to listen to the audioinformation at once to two users.
Besides, MEGA PLAYER 522 BT has the replaceable colour panels which change does not demand the big efforts and it is carried out within only several seconds. Presence of replaceable panels allows, as designers of the given model consider, to underline style and individuality of the user. With the same purpose 522 BT possibility to edit, transform and save the own logos displayed on the display at inclusion is given to owner MEGA PLAYER.
Estimating functionality of the considered arrangement, it is necessary to mark, that important feature is add-on memory usage. Really, the majority of similar arrangements are released with the fixed size of an internal storage of the non-volatile storage fulfilled on the basis of built in chips of the flash-memory. It is obvious, that the arrangement final price depends on size of the given memory not only the common size hranimyh audiofiles, but also: the more a memory size, the above the product price. But if not to pay attention to the price, it is necessary to recognise, what even in case of models with limiting memory sizes of the built in memory its size remains all the same limited. As a result at durable removal from the computer, audiocontent change becomes the insoluble task that has certainly afflicted not one hundred thousand users.
However it concerns not all models. So, for example, in audioplayer MEGA PLAYER of 522 W the given problem is solved thanks to presence of the special external plug of standard SD. The given plug allows to expand the informational memory size making for the given copy of given model, by the way, only 128 Mb. The extension by means of usage of special units of the flash-memory inserted into the appropriate slot is fulfilled. Thanks to presence in the architecture of given MEGA PLAYER 522 BT slot supports memory maps SD/MMC, allowing to control the files written on maps. By the way, hooking up of flesh-maps allows, not only to increase quantity hranimoj music, but also to apply the specified audioplayer in quality kartridera and-or the compact transportable USB-disk drive.
Occupancy by the information of the built in and external flash-memory is carried out through traditional computer interface USB. In case of the widespread operating system (OS) of Windows XP, according to modelers MEGA PLAYER of 522 W, any additional driver is not required. And it is real, the arrangement is correctly identified. It «the Manager of arrangements» and «My computer», resulted on a Fig. 2 shows window fragments.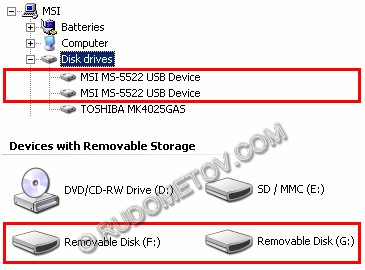 Fig. 2. A fragment of windows «the Manager of arrangements» and «My computer»
And though audioplayer MEGA PLAYER of 522 W can successfully use for storage of computer files, that is as widespread USB-disk drives, the basic purpose of the given arrangement is all the same playback of the sound information.
After transmission of sound files to memory of an audioplayer and its disconnecting from the computer (the PC or a notebook) MEGA PLAYER 522 W is completely ready to operation.
As has shown testing, the operating time of the given arrangement from the secondary generator exceeds 10 hours.
It is necessary to add, that quality of playback of the sound information rather high, that, however, and followed expect from the arrangement created by the known manufacturer.
The sample of digital audioplayer MEGA PLAYER 522 BT is given by the Moscow office of company Micro-Star International
Article is published in log the Computer the Price (Computer Price).