Mega Player 533. Model heart
Evgenie Rudometov
rudometov@rudometov.com
Functionality and the audioplayer price depend on used components and the internal architecture
As a result of fast development of solid-state technologies and electronic parts created on their basis many home products have undergone considerable changes. The part from these changes is called by implantation of reachings of computer equipment and digital units. As a result many products became more compact and have found the big functionality. For an illustration portable audioplayers which in the course of the evolution were saved of analogue methods and carriers can be. The newest models are the digital products differing from the prototypes in small weight and long time of operation. To it not in a small degree promoted economic shemotehnicheskie solutions and appropriate media, such as chips and flash-memory maps.
The considerable quantity of corporations, many of which well-known in the computer market is engaged in production of electronic parts and release of models of audioplayers. These companies successfully use the intellectual and industrial potential stored on a field of manufacture of a wide spectrum of various computer products.
As a result of a hard work of designers, designers and technologists hundreds models of the audioplayers differing among themselves by functionality and the price are annually released. Giving due to intense work of creators and advantages of numerous audioproducts, it is necessary to mark, that the price, functional and consumer properties far not always correspond each other. Quite often rather simple models possess not only concerning the low price, but also attractive properties.
As an example of such models it is possible to result the audioplayers of bar MEGA PLAYER 533 released by known computer company Micro-Star International (MSI).
High representatives of the specified bar possess a complete set of functionality. At the price of an order of $40 they can make a worthy competition to many, much more expensive products possessing in similar parametres and presented in the market by not less known companies.
The low model of bar MEGA PLAYER 533 has prefix Lite in the name and is deprived a part of possibilities, such as FM a radio receiver, LCD the display, writing functions. Construction simplification has provided not only necessary for a number of users simplicity in usage of the given arrangement, but also in appropriate way was mirrored in the price. Here it is expedient to mark, that the model of audioplayer MEGA PLAYER 533 Lite concerns products Low End. As to price level, it approximately in two times below cost of high model.
It is necessary to mark, that intermediate position occupies model which differs from high absence only FM a radio receiver.
All models are intended for individual listening of files in format MP3 and WMA, released in tanks of white or black colours and admit the extension of a memory capacity at the expense of usage of standard cards of format SD.
Key parametres are presented in Table 1.
Table 1. Key parametres of models of bar MEGA PLAYER 533
Model

MEGA
PLAYER 533

MEGA
PLAYER 533 Lite

Playback formats

MP3, WMA, WMA (16 - 320 Kbit/c)

Record formats

ADPCM

No

Operating systems

Windows 2000, Windows ME, Windows XP Home, Windows XP Pro, Windows 98, Windows 98SE; and Windows 98SE is necessary for Windows 98 installation of drivers

The interface

USB Revision 2.0 fullspeed

Operating time from the battery

Battery AAA 780 mach provides 8 hours of playback or speech writing

The sizes, mm

58 (W) x 48.5 (D) x 13.5 (H)

Weight

29 g — without the battery, 40 g — with the battery

Temperature range, With

For a functional mode

0 ~ 45

For storage

-20 ~ +70

Audio parametres

Output, mv

10

Frequency range, Hz

20 ~ 20 0 00

Dynamic range, db

> 90

LCD

The sizes, mm

29.5 (L) x 11 (W)

No

The permission, pixels

96 h 25

Colour of highlighting

The blue

Size of the built in flash-memory, Mb

0 / 128 / 256 / 512

Input/output plugs

Audiooutput for ear-phones, a stereo, 3.5 mm

USB-connector

Basic functions

Playback MP3 / WMA

The USB-disk drive for the computer

SD kartrider

Is FM / Is not present FM

No

Writing from a microphone

No
Handle of an audioplayer is carried out by means of five miniature not fixed buttons. Three of them are allocated on a front panel of tank and fulfil functions «inclusions / pauses / turns off», "rewinds", «winds forwards». Two others are in the upper end face of tank and are responsible for volume control.
Parsing the parametres resulted in the table, it is easy to notice, that the functional set of possibilities coincides with many competing models. Than then quite often considerable difference in the price, providing attractiveness of described models speaks?
It is necessary to search for the answer to this question in a construction and used units, for access to which it was accepted to open solution, of course, with the permission of company MSI MEGA PLAYER 533 Lite. Appearance of the given model is resulted in a Fig. 1. Here sort of an audioplayer without a back cover, but with a card of the flash-memory of standard SD of rather high size is presented.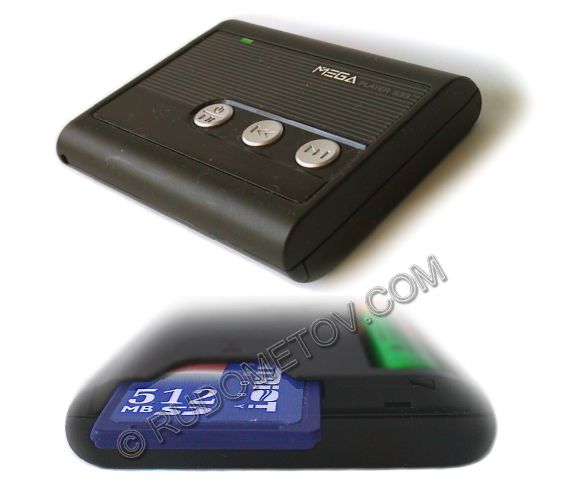 Fig. 1. Digital audioplayer MEGAPLAYER 533Lite
Results of dismantling are resulted in a Fig. 2 and a Fig. 3. Thus in a Fig. 2 audioplayer MEGA PLAYER 533 Lite with the removed front cover, and in a Fig. 3 — both sides of the printed circuit card is presented . On this card SD slot and two chips making a basis of the architecture of an audioplayer is well visible. The specified chips are resulted in a Fig. 4.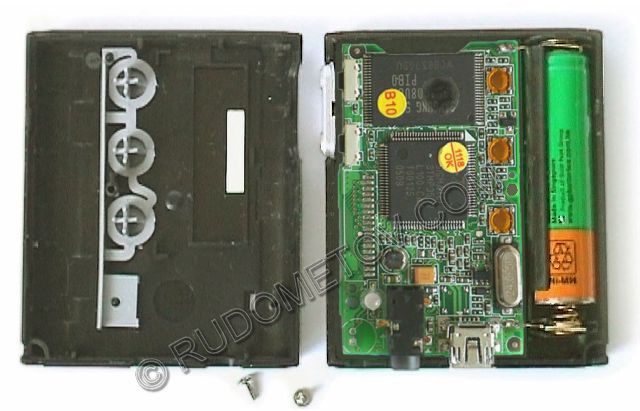 Fig. 2. Aaudiopleer MEGAPLAYER 533Lite with the removed front cover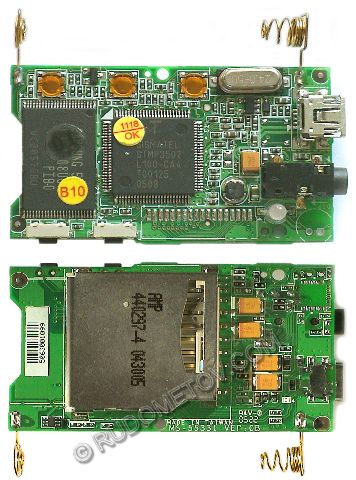 Fig. 3. The Printed circuit card of audioplayer MEGAPLAYER 533Lite
The first of chips is released by Samsung corporation. It has name K9F1G08U0A-PIB0. The given chip in an audioplayer fulfils functions of the built in flash-memory. Has size of 1 Gbit (128 M x 8 bit).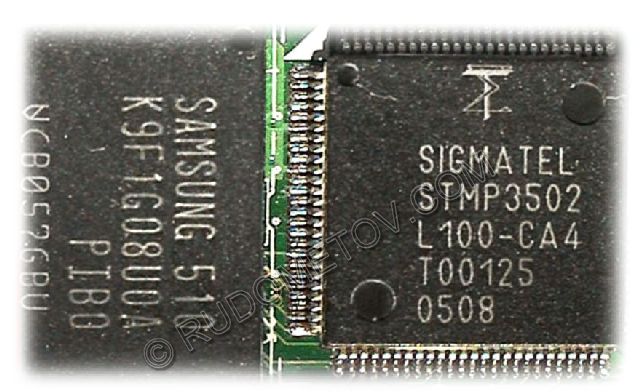 Fig. 4. Chips of audioplayer MEGAPLAYER 533Lite
The second chip represents vysokointegrirovannyj the controller created by company SigmaTel. This chip having name SIGMATEL STMP3502, is specially designed for arrangements of consumer electronics. It will constrain a considerable quantity of the controllers intended for handle by external electronic parts in the structure. As an example of the resources built in a chip it is possible to name controllers FM of a tuner and display LCD/LED, a chain of writing from a microphone / a radio receiver / a linear input terminal, a resource of monitoring of the battery power, controllers of memory and digital interfaces, the amplifier of headphones etc .
The structure of chip SIGMATEL STMP3502 is resulted in a Fig. 5.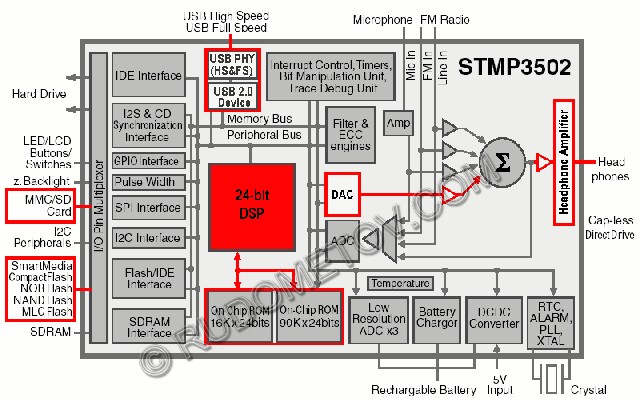 Fig. 5. Structure of chip SIGMATELSTMP3502
The common handle of all controllers integrated into chip SIGMATEL STMP3502 fulfils rather powerful 24-bit processor which carries out by means of built in analogue-digital and digital-to-analogue converters, and also of some auxiliary chains all necessary operations over audiodata. First of all, it concerns operations MP3 and WMA.
Estimating 5 structure of chip SIGMATEL STMP3502 resulted in a Fig., it is necessary to mark, that possibilities of the given chip are used obviously not completely. However, considering rather low price of the given component, the specified circumstance is not critical for cost of all audioplayer. As to a functional store it is realised in high models in which the same design of the card, apparently, uses. In favour of this statement speak not involved contact electrodes and free spaces under additional components. By means of these components possibilities, among which and FM a radio receiver, both the display, and a microphone, participating in handle and realising functions of writing extend.
Parsing received in the course of dismantling of audioplayer MEGA PLAYER 533 Lite the information, it is necessary to mark, that usage modern, vysokointegrirovannyh the components providing excellence of processing of the audioinformation, and also application of uniform design of the printed circuit card has made possible a low level of the prices of the specified models of audioplayers. This circumstance is essential advantage of arrangements of bar MEGA PLAYER 533.
It is necessary to add, that quality of playback of the audioinformation rather high. However, this estimation hardly will appear unexpected production for many users MSI.
The sample of digital audioplayer MEGA PLAYER 533 Lite is given by the Moscow office of company Micro-Star International
Article is published in log the Computer the Price (Computer Price).