Audioplayer
Apacer Audio Steno AU524
Evgenie Rudometov
authors@rudometov.com
Company Apacer has developed and has released the next model of audioplayer AudioSteno AU524 with replaceable maps of the flash-memory, built in FM a radio receiver and dictophone functions
Audioplayers concern one of the most popular transportable arrangements. Having appeared in the eightieth years of the last century, they have essentially varied. Having replaced the accident-sensitive magnetic tape on more capacious and compact carriers, they have absorbed many reachings of digital processing techniques.
As an example of the compact, desksize digital audioplayers characterised by wide functionality, compactness, small weight and concerning the small price, it is possible to result model Apacer Audio Steno AU524. This player is created by the known manufacturer – company Apacer Technology Inc. (Further it is simple Apacer).
The given company has been grounded in 1997 Acer Group and is one of its independent business units. Here it is necessary to remind, that structure Acer Group except the specified company includes also such known brands, as AOPEN, Winstron, BenQ, etc.
Company Apacer well-known in the domestic market qualitative computer components. Among them various units operative and the flash-memory, maps-readers, USB-disk drives. Expanding the business, the last years the company has added the products with compact audioplayers of Audio Steno set.
Model Apacer Audio Steno AU524 is one of the newest products. The player conveniently is located in a hand or a pocket, can be hung up on a neck. It is controlled by means of miniature keys and the built in graphics display. It provides both playback, and writing: Apacer Audio Steno AU524 realises functions of a dictophone and operation with FM radio. This player possesses considerable size of the built in memory and supports interface USB. Concerning big, the two-coloured screen (OLED) provides evident and fast access to all realised functions.
Package AU524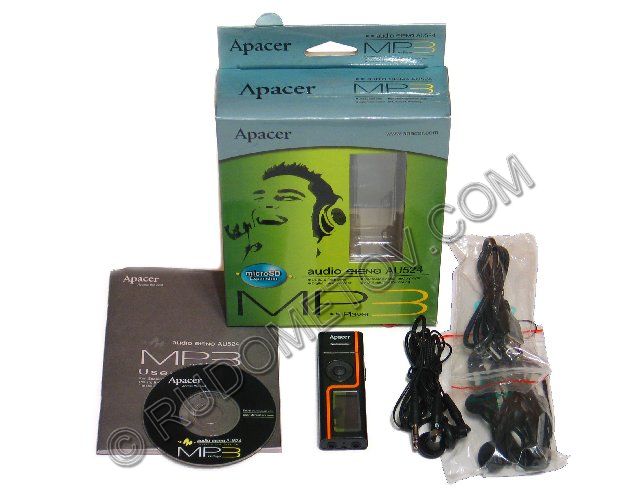 Fig. 1. A package of audioplayer Apacer Audio Steno AU524
Into package structure enter: a packing box; audioplayer Apacer Audio Steno AU524, two pairs ear-phones, a cable-attenuator for audioplayer hooking up to computer port USB, the brochure (User Manual) with the audioplayer description, CD-ROM with drivers and with the documentation in several languages, including a pdf-file with the text нa Russian.
Key parametres
AU524
Appearance of model Apacer Audio Steno AU524 is resulted in a Fig. 2, and their main parametres are resulted in Table 1.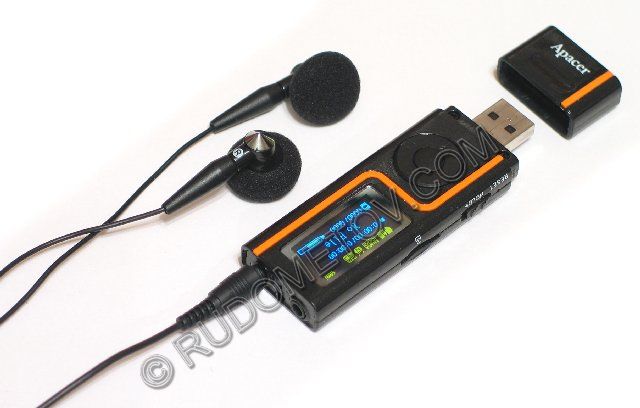 Fig. 2. Digital audioplayer Apacer Audio Steno AU524
Table 1. Key parametres Apacer Audio Steno AU524
| | |
| --- | --- |
| Model | Apacer Audio Steno AU524 |
| The interface | USB 2.0 |
| The built in memory | 256 Kbytes / 512 Kbytes / 1Гбайт / 2Гбайт |
| Memory maps | To 1 Gbytes microSD |
| The display | 128 h 64, 2-tsvetnyj OLED |
| Playback formats | MP3, WMA, WAV |
| Modes EQ | Normal, Pop, Rock, Classic, Jazz, Bass, Custom |
| Output on phones | (L) 10 mvt + (R) 10 mvt (32 Ohm) |
| Signal/noise | > 85 db |
| FM radio | 87.5 – 108 MHz |
| The secondary generator | Built in, 280 ma, Li-Polymer |
| Operating time from the battery | Till 8 o'clock music playback |
| The sizes | 84 h 28 h 11 mm |
| Weight | 28 g |
| Temperature range | 5 – 35 WITH |
| Humidity | 10 – 75 % |
| File systems | FAT 16, FAT 32 |
| Operating systems | Windows 98 (SE) / ME / 2000 / XP |
Energopitanie audioplayer Apacer Audio Steno AU524 it is carried out from the secondary generator built in lithium-polymeric. Its charge is enlarged by means of USB-port of the desktop either transportable computer, or an optional power supply unit. Certainly, in durable separation from the computer working capacity maintenance can become a problem. Will not rescue also power supply unit presence in absence of access lasting many days to the electrical female connector, for example, in a campaign. Certainly, it limits mobility level. However the built in miniature lithium-polymeric the secondary generator has allowed to lower essentially weight and arrangement dimensions, that, certainly, is positive in design of an audioplayer.
Handle of audioplayer Apacer Audio Steno AU524 is carried out by means of several miniature keys: Record/Volume, Forward, Play/Pause/Confirm/Power, Backward, Menu, Hold.
Played back files are allocated in the built in flash-memory. For the given sample of an audioplayer the given size makes 1 Gbyte. Certainly, the information capacity depends both from fomatov audiofajlo, and on a mode of their compression. For example, for files MP3 with a stream the 128Kbit/bit of size of the built in memory is enough for storage of one and a half-two tens traditional audio-CDs.
But, despite considerable size of an internal storage, it is possible to assert, that sooner or later the user will be afflicted by insufficient size of an internal storage.
Really, finite size of the flash-memory built in a MP3-player considerably limits possibilities of the arrangement, especially when there is a problem of fast changeover of the audioinformation. Solution of the given problem is appearance of the players equipped with expansion slots, calculated under removable maps of the flash-memory. It allows to forget about limitations of the fixed memory of these products. The described model is just one of such arrangements.
The extension of an information field of the given audioplayer is carried out by a card of the flash-memory of the standard microSD. Its hooking up is made by means of the appropriate plug which has been built in the architecture of the given arrangement. It allows fast and without problems to change an audiocontent that is the extremely convenient in the conditions of inaccessibility of the desktop or transportable computer.
As to occupancy of the built in and external flash-memory by the audioinformation this operation is carried out through traditional interface USB. Thus occupancy time depends on speed of an exchange.
Testing
AU

524

In case of the widespread operating system (OS) of Windows XP, according to the implementators, any additional driver is not required.

Really, at audioplayer hooking up to the computer it is correctly identified. Appearance of two new disk arrangements marked on the given fragment, is linked to an audioplayer. Thus the first of them – a subsystem of the built in flash-memory, the second – a card microSD.

It is necessary to mark, that the audioplayer can successfully use and for storage of computer files, that is as widespread USB-disk drives. For this purpose it is possible to use the built in flash-memory as its size allows to write a lot of information (a Fig. 3).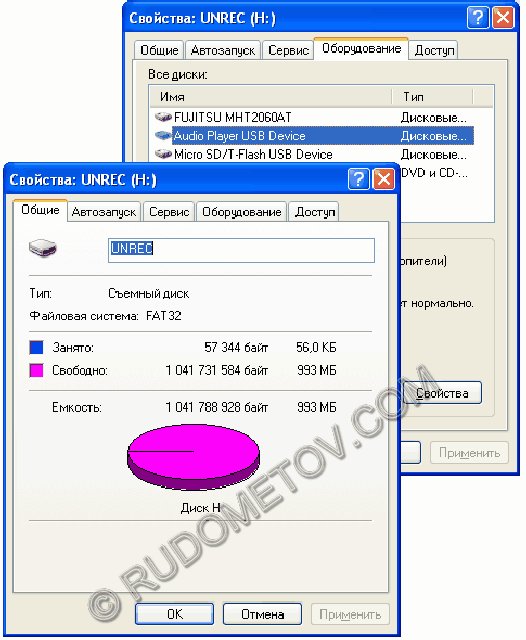 Fig. 3. Parametres of the built in flash-memory
The estimation of speed of an exchange with the audioplayer flash-memory can be carried out by means of usage of test routines.
Considering mobility Apacer Audio Steno AU524, as test system it is expedient to use the transportable computer, for example, the compact notebook Fujitsu Siemens Lifebook 7010 which weight makes only 1,3 kg.
Into its structure enter:
· Motherboard FUJITSU FJNB189 (the processor bus of 400 MHz, Intel chip set 855GME with the built in graphics subsystem and ICH4-M),
· Intel of Pentium M ULV 733 (1.10 GHz, 2048 Kbytes of cache memory L2, clock rate of the processor bus of 100 MHz that provides data transfer with frequency of 400 MHz),
· the Disk drive on hard 2,5-inch magnetic disks HDD FUJITSU MHT2060AT in size of 60 Gbytes,
· Units of dynamic storage DDR333 SDRAM of 512 Mb,
· the Videoadapter presented by resources of the built in drawing of a chip set of Intel 855GME,
· Optical drive MATSHITA UJDA755 DVD/CDRW,
· the Operating system of Microsoft Windows XP Home Edition.
As standard disk drives have been used transportable MSI MEGA CACHE 15 (MSI MicroDrive, HDD, USB 2.0, 1,5 Gbytes) and Transcend FlashDisk 64 Mb (the flash-memory, USB 1.1, 64 Mb).
In Table 2 and in a Fig. 4 results of an estimation of a transfer rate (more – better) are presented.
Table 2. The Transfer rate
Arrangements

Tests

Disk Transfer Rate:
Beginning (1000 bytes per second)

Disk Transfer Rate:
End (1000 bytes per second)

Apacer AU524

6830

6270

MSI MicroDrive

6050

5300

FlashDisk 64Mb

911

820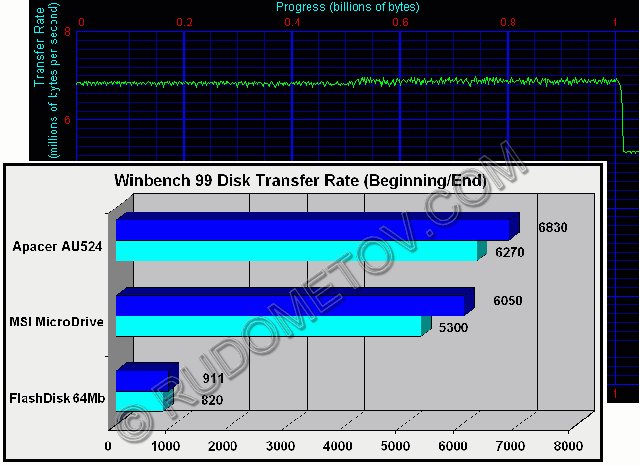 Fig. 4. Results of performance of tests Winbench 99 Disk Transfer Rate
In Table 3 estimations of speed of access (less – better) are resulted.
Table 3. Access time
| | |
| --- | --- |
| Arrangements | Results of testing |
| Apacer AU524 | 1.12 msec |
| MSI MicroDrive | 35 msec |
| FlashDisk 64Mb | 68 msec |
However, despite possibility of usage of the internal flash-memory, quite often it is more convenient for writing of programs and given to apply additional cards microSD which size can reach 1 Gbyte.
Presence of the replaceable carrier is very convenient for storage of the computer information. However thus it is impossible to forget, that the basic purpose of the described arrangement is all the same playback of the sound information. Here again presence of the replaceable carrier is convenient attribute of the described arrangement. It essentially expands its functional properties.
It is necessary to remind, that the audioplayer has also integrated FM a radio receiver. Besides, it gives also possibility of writing from the built in microphone, that is is also a dictophone.
As to quality of playback of the audioinformation it rather high, what, however, also followed expect from a product released by the known manufacturer.
It is necessary to add, that resulted audioplayer Apacer Audio Steno AU524 possesses two outputs for hooking up of headphones. It allows to hook up at once two packages of phones providing listening of an audiocontent at once by two users.
In summary it is necessary to mark, that the specified model, of course, does not settle company Apacer audioplayers. Their number, especially taking into account different variants of delivered packages, is great enough and step-by-step increases.
It is necessary to add, that many other things the companies, well-known in the computer market, are not gathered to stand aside of a perspective direction. As a result on the given segment of the market competitive struggle is expected hard and irreconcilable. New, more and more perfect models of audioplayers under the attractive price will be a consequence of this struggle.
Digital audioplayer Apacer Audio Steno AU524 has been given by the European representation of company Apacer Technology Inc.