Two brands of one company
Evgenie Rudometov
Company Seagate which is the leader in production of hard disks, has declared release of the external disk drives under two brands
Practically every day we learn about new reachings of computer electronics. It pleases and inspires. There are new more and more difficult and efficient components. Undoubtedly it is the favourable business which prosperity is promoted by development of high technologies.
But it is not enough to develop and release the next product, it is necessary to present and sell it favourably still. In reaching of these purposes there are different variants of implementation. One of perspective paths are development of successful names and creation of the appropriate brands leaning against positive image of legal owners. Solving this task, many companies quite often gain contestant firms together with their developments, including known brands.
As an example it is possible to result recent sorbtion of Maxtor corporation by company Seagate which is the leader in the field of development of hard disks.
However, having swallowed the competitor, the specified leader did not begin to delete its best reachings, having used them on advantage of the business. Moreover, he even has decided to leave a brand of the competitor, labelling it the new products. These products are external hard disk drives on which inscription Seagate will flaunt still. But here a number of products will decorate well-known brand Maxtor.
Some details of this initiative, and also the director for corporate communications Ian O'Liri recently has told about new products on next action Seagate (Ian O'Leary), responsible locale EMEA.
So, as is known, appropriate carriers are necessary for storage of figures. One of the most convenient are the external disk drives created on the basis of hard disks. The requirement of the market of external disk drives for 2007 is estimated in more than 30 million pieces. It approximately 10 % from all market of hard disks.
For the extension of the presence in the market company Seagate has declared the beginning of campaign for support of two brands. The first of them — Seagate. This brand on a plan of the appropriate divisions which are responsible for marketing and a public relations, will mean freedom of access and operation with data (Convenience and Access). The second brand — Maxtor, extended in corporate sector thanks to a number of successful developments of the company with the same name in the field of a network information storage, will mean safety of the digital information (Protection and Storage).

Photo 1. Models of disk drives Seagate with brand Maxtor
Allegedly, now disk drives with brand Maxtor are already accessible: Maxtor ONETOUCH III (USB and USB/FireWire), Maxtor ONETOUCH III TURBO (Dual Drive), Maxtor SHARED STORAGE II (Network Storage), Maxtor ONETOUCH III MINI (Portable Lifesaver), Maxtor FUSION (Personal Web Server).
At the led press conference new disk drives with brand Seagate have been presented. They urged to substitute in the near future in the market existing bars of the external disk drives created on the basis of hard disks of form factors 3,5, 2,5 and 1 inches. It is accordingly planned to release some bars of disk drives.
FreeAgent Pro (320, 500, 750

Gbytes

)

Arrangements FreeAgent Pro give to the users seriously concerning the figures, free and constant access to them. Solutions combine a functional of desktop and on-line solutions and allow to access to data from any item, to give another data access and to synchronise them practically with any arrangement. The applied software allows to synchronise automatically the necessary data with any arrangement with which operation is carried on: so, the last versions of files are written on fleshku, mail and contact electrodes from Microsoft Outlook are duplicated on iPod, favourite photos boot on server Shutterfly, or all folder «My documents» is clocked with carrier FreeAgent Pro. Besides a package of software, users FreeAgent Pro receive own Seagate Internet Drive - access to the round-the-clock on-line service intended for the publication, reading and the organisation of joint access to files through the Internet, and also the right six months free of charge to use 500 Mb of a disk space on a server with possibility of rise of size at any time. Access to Seagate Internet Drive is protected by the password, therefore users can without fears give data access to friends and native.
FreeAgent Go (80, 120, 160

Gbytes

) and FreeAgent Go Small (12

Gbytes

)

The new set of products Seagate FreeAgent Go is created for transportable users. Gives the chance to them to use the computer in any place. The given disk drives it is possible to hook up through USB 2.0 port to any computer under Windows on operation, at the airport, in a business centre, cafe or on a visit.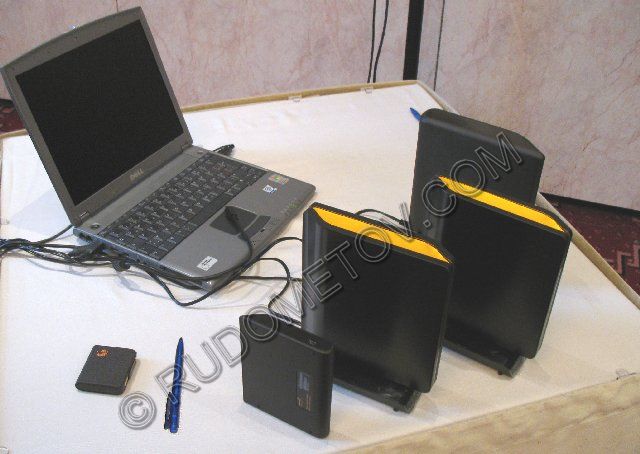 Photo 2. Models of disk drives Seagate with brand Seagate
FreeAgent

Desktop

(250, 320, 500 Gbytes)

Carriers FreeAgent Desktop are calculated for a wide range of users – from employees of the large and small companies, to users, the interested by novelties. They ideally approach those to whom the simple way of the extension of the digital coin box of photos is necessary, films, music, games and documents. They represent simple in usage the extension of a disk space for content storage in a uniform place. The ultrathin design and the cords which are starting with the underplate, allow to organise a workstation compactly. Arrangements are compatible with PC and Mac, have general-purpose interface USB 2.0.