New products
Seagate
Evgenie Rudometov
Rudometov@rudometov.com
During recently held presentation experts of company Seagate have presented the new products
Development of a modern civilisation is accompanied by fast growth of the stored information. In 2006 the size of the digital information created, received or played back, has made 161 exabytes (or 161 billion gigabytes). By the way, this metric approximately in three million times exceeds an information content, containing in the books written at all times. It is necessary to mark, that that of information accumulation is not gathered to decrease. The size of annually stored information is expected, that during the period since 2006 on 2010, will increase more than six times: from 161 exabytes to 988 exabytes.
Responding to requirements of the market, manufacturers HDD increase release of the products providing a reliable information storage. Among them leading positions in different sectors of the market of disk drives are occupied with company Seagate. Recently during the held presentation about development of the market, perspective processing techniques and new products representatives of company Seagate have told. There was JAn O'Liri, the director of department for corporate links Seagate at the European locale, Ekaterina Vilk, PR-director Seagate in Russia and Ukraine, Maxim Frolov, regional director Seagate Technology in the CIS countries, Igor Makarov, the engineer of company Seagate.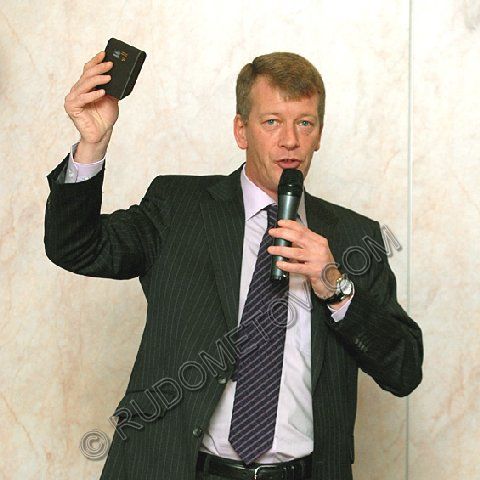 Fig. 1. JAn O'Liri, the director of department for corporate links Seagatе in the European locale
From resulted in the report Yana O'Liri data follows, that company Seagate still saves in the lead positions among manufacturers HDD (a Fig. 2).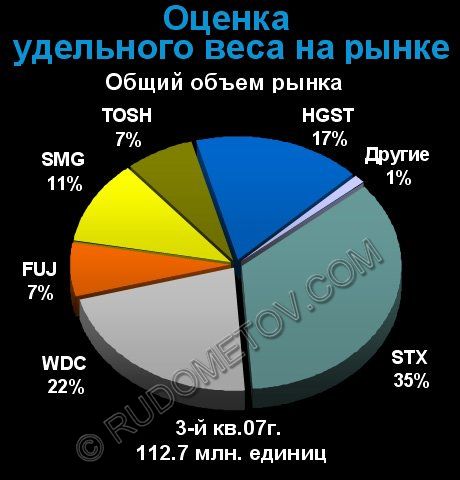 Fig. 2. A specific gravity estimation in the market of main manufacturers HDD
Giving special attention HDD, the company pays attention and to other directions of development of disk drives of the information which concern the flash-memory, SSD and hybrid disk drives. These products are competitors traditional HDD. Especially it concerns the products created on the basis of processing techniques of the flash-memory. However O'Liri considers, that one of engines of the market of hard disks is growth of sales of flesh-arrangements. He explains it to that users of flesh-arrangements store the information on the computers equipped with hard disks. And the more fle-arrangements, the requirement in vysokoemkih HDD there is more.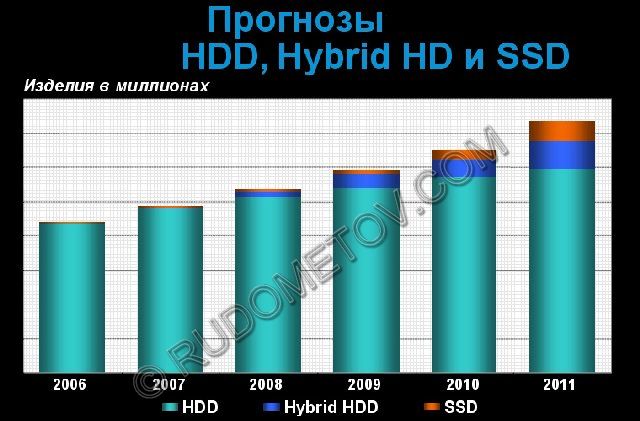 Fig. 3. Forecasts of development of the main arrangements of an information storage
During the held presentation new models have been presented. Their number concern:
· the Set of portable disk drives Maxtor OneTouch
· Server HDD bars Cheetah 15K.6
· HDD Momentus in 5400.4 size 250 Gb
· HDD Barracuda 7200.11 FDE with complete enciphering of the whole disk
· HDD SV35, intended for video observation systems
· HDD DB35 for HD DVR
· Platform Seagate D.A.V.E.
All presented arrangements are representatives of several groups.
Firm solutions
Maxtor
OneTouch
Company Seagate offers some new arrangements of Maxtor OneTouch set: Maxtor OneTouch 4, Maxtor OneTouch 4 Plus, Maxtor OneTouch 4 Mini. First two, are created on the basis of 3,5-inch HDD, the last product from the given list contains 2,5 "HDD. Appearance of the given arrangements is presented in a Fig. 4.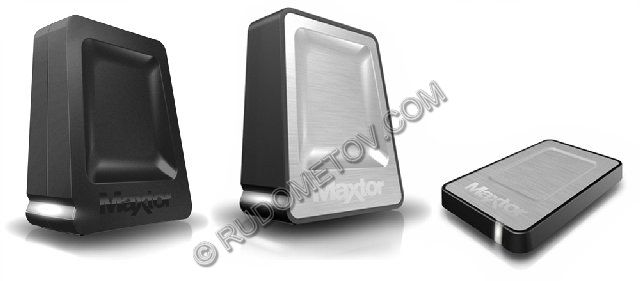 Fig. 4. New arrangements of MaxtorOneTouch set
Assignment of arrangements of the set of bar Maxtor OneTouch is described by the formula: Backup – Synchronization – Enciphering.
Information backup is carried out by means of function Maxtor Backup realised in all products Maxtor OneTouch.
The installed software supports synchronisation of files in two or more systems on one operational platform. Automatic synchronisation of folders is possible at hooking up and disconnecting, and also continuous synchronisation of folders or synchronisation manually. For synchronisation performance patterns with usage of key Maxtor OneTouch are possible.
Data encoding is made by means of moving of files to folder Maxtor Encryption. 256-bit program enciphering AES is provided. Protection of the maintenance by the password on a case uteri or plunders is provided. The built in hardware-software support limits data access even at dredging of a hard disk from tank and its hooking up to other computer.
For all arrangements the guarantee of 5 years is provided
Personal data storage
Momentus

5400.4

Company Seagate has presented the new bar of the 2,5-inch hard disks which have received name Momentus 5400.4 and created with usage of processing technique of a perpendicular magnetic recording (PMR). The hooking up interface — Serial ATA 3,0 Gbit/with. The size of high model of given bar HDD makes 250 Gbytes (240 Gbit on square inch).

Disk drives are intended for commercially available portable PCs, workstations, external storage devices and small desktop PCs
Barracuda
For the market 3,5-inch HDD company Seagate has created bar Barracuda FDE oriented to protected systems of the personal and corporate information. New HDD provide complete hardware enciphering of a disk. It raises a security clearance of data of the desktop PC.
New HDD are unique in branch hard disks in size of 1 Tbyte for desktop PCs with complete enciphering on a hardware basis.
The powerful system of safety carries out the integrated enciphering of all data on a disk. Enciphering is made irrespective of the CPU, on a complete linear velocity. Authentication before loading, safe erasing/reshaping is thus carried out. Enciphering is hidden from the user. The algorithm which has transited certification of National Standards institute and Processing technique (NIST) uses. Hard disk Barracuda FDE is delivered ready to operation and does not demand installation and a pattern, as, for example, in case of usage of software.
Except, Barracuda FDE company Seagate has presented two more models Barracuda: Barracuda 7200.11 and Barracuda ES.2. The first of them is development Barracuda 7200.11 with high model 1 Tbyte. The second — the bar highly reliable HDD. The common for both models are: the cache memory in size to 32 MB, an average search time of the track 8,5 msec, a spindle with a rotating speed of 7200 turns in the minute, four slices in size of 250 Gbytes.
Corporate sector
Cheetah

15K.6

For the corporate market company Seagate has released models of hard disks of bar Cheetah 15K.6. The construction of these HDD provides rather great volume and dependability of 3.5-inch storage devices for the major corporate applications. The main advantages are: size to 450 Gbytes, a transfer rate — to 164 Mb/sek, high dependability at an average reliable life of 1,6 million hours, compatibility with interfaces FC or SAS.
Home appliances
Seagate D.A.V.E.
The portable platform of the memory which have received name Seagate D.A.V.E became one of the most interesting products presented on presentation. And "carrying out collection, playback and handle of a digital content" (a Fig. 5).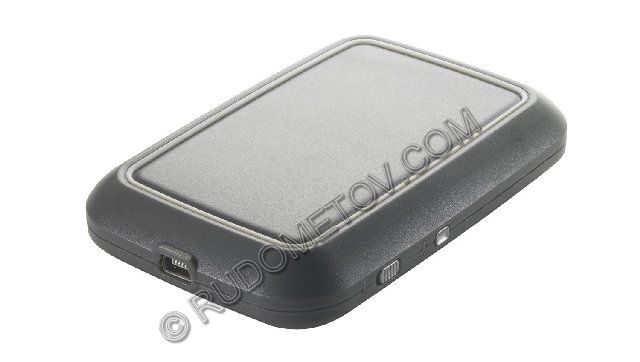 Fig. 5. Seagate D.A.V.E.
Key feature Seagate D.A.V.E. Is usage of wireless interfaces Bluetooth 2.0 and Wi-Fi. Size — 60 Gbytes.
DB

35

CE

and

SV

35

Hard disks of series DB35 CE are specially developed according to requirements of applications for digital videorecorders. Their construction, units and wearing microprograms are optimised under effective implementation of stream video. Models HDD of this series possess size to 1 Tbyte (250 Gbytes disks). Hard disks of series SV35 are created for videorecorders of survey observation. They are characterised by raised dependability and are capable to work in a wide band of temperatures. Are supplied by advanced controls for power supply. Are calculated for round-the-clock work.
Delivery periods
Considerable part of the declared products will appear only in 2008 (Table 1). However already today it is possible to judge the outlined tendencies of development the next years.
Table 1. Short characteristics of products and periods of their delivery
| | | | |
| --- | --- | --- | --- |
| Products | Size, a Gbyte | Market segment | Deliveries |
| Maxtor OneTouch 4 set | 80 – 1000 | SMB, SOHO, House systems | 3 sq. 07г. |
| Momentus 5400.4 | To 250 | Laptop | 4 sq. 07г. |
| Barracuda 7200.11 FDE | To 1000 | The desktop PC | The middle 08г. |
| Cheetah 15K.6 | To 450 | Commercially available for firms | 1 sq. 08г. |
| Seagate D.A.V.E. A platform | To 60 | Transportable systems | It is delivered |
| SV35 | To 1000 | Video observation | 1 sq. 08г. |
| DB35 CE | To 1000 | Digital videorecorders and house media servers | 1 sq. 08г. |
In summary it is necessary to mark, that the resulted products cover different usages. It illustrates desire of company Seagate to be present at all sectors of the IT market. And as the presentation has shown, it successfully is possible to it.