Hyundai ZIV
Evgenie Rudometov, Victor Rudometov.
authors@rudometov.com
According to requirements of the modern computer market Hyundai corporation has developed the desksize external transportable disk drive of data Hyundai ZIV which thanks to the high technical parametres and good consumer properties has every chance to become a hit of a season in the field of resources of storage and carrying over of programs and data.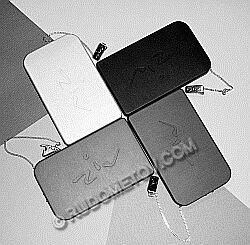 In hard competitive struggle development of electron technologies and perfection of the architecture of computers and their accessories proceeds. As philosophers at a civilisation dawn have formulated, all flows, all varies. And it is real, development and speed of modification of modern computer processing techniques and their products is multiple confirm this thesis with numerous examples. The computer market remains most bystrorazvivajushchejsja the industry in the world. As a result of this development it is carried out not only fast release of new products, but also their fast changeover by new and more perspective products. Those products, which else more recently fairly seemed top of scientific and engineering thought, after rather short time have been forced to give way to more powerful and qualitative successors. Thus in the course of perfection computer completing and computers often so strongly vary, that already remind the predecessors therefore quite often it is necessary to speak about already perfect new products a little. And already these new products practically right after the release are exposed to pressure of more perfect successors. Practically all varies and perfected: from processors, videoadapters, motherboards and hard disks to tanks and power supply units, and also even keyboards and manipulators of type "mouse". And this process, similar, is to constants, at least, the end it is not visible to it.
However, despite such state of affairs, in continuously varying set of computer accessories one of arrangements has shown surprising persistence of the construction and tremendous longevity. It is a question of such products, as microfloppy floppy-drives - they floppy disks. Also this longevity first of all is linked by that the given arrangements are characterised by the low price, convenience and wide prevalence, that during long time allowed to carry out rather simply carrying over of programs and data from the computer on the computer, and also to store the information on rather cheap and accessible carrier - floppy disks - diskettes in size of 1,44 Mb. Thus, despite enough considerable quantity of different manufacturers of the similar products, the specified drives and diskettes to them were similar as brothers-twins on appearance, an internal construction, and also technical parametres and functional properties.
However time went, sizes of programs and data, and size of the specified carrier increased - 1,44 Mb has ceased to correspond to the given growth. As a result of perfection and software complicating, and also the architecture of computers and their accessories it was required more and more diskettes for carrying over and an information storage. For the system or user's program of the average value the number necessary magnetic disketok was calculated any more in pieces, and in boxes. There is no necessity to remind, that information copying on such carriers and its reading from them demanded rather big time. Thus any glitch quite often turned to tragedy, especially at absence near at hand copies and considerable distances between computers, at carryings over of programs and data. In these conditions new processing techniques demanded new arrangements and, of course, new media.
Not pressing in merits and demerits of existing alternative arrangements of an information storage, it is necessary to mark, that all of them possess both conclusive advantages, and lacks. The mite in this competition was brought also by known Hyundai corporation. This corporation has developed the original arrangement, is more exact - the bar of portable arrangements as which she has named ZIV.
The bar of arrangements Hyundai ZIV belongs to the class of desksize external transportable disk drives of the data which are hooked up by means of one of ports USB, modern motherboards being mandatory attribute not only standard ATX and MicroATX, but also BabyAT. The specified arrangements of bar Hyundai ZIV are both for transportation, and for storage of programs and data. Thus they can be used for copying and arhivirovanija programs and data, their operative carrying over and durable storage, and also for installation and an applications launch. Arrangements of this type are convenient as resources of storage of programs and data for usage at seminars, conferences and presentations, they can be applied and as the additional arrangements of the information storage which has been hooked up to computers of type Desktop and Notebook.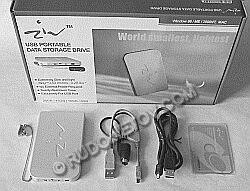 Each arrangement Hyundai ZIV is is constructive is fulfilled in tank from the anodized aluminium of different colouring: silvery, blue, claret and matte-black.
The main technical characteristics of transportable disk drives of data Hyundai ZIV:
- Hooking up - through USB-port 1.1,
- Does not demand additional power supplies as arrangement power supply is carried out through port USB,
- Let's combine with computers of type MAC and PC,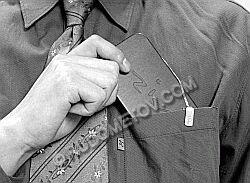 - Speed of copying from transportable disk drive ZIV on the computer or other arrangement on interface cable USB: 1,5Mbajt/with, the guaranteed working speed - not less than 800 Kb\ss,
- The size of disk drives Hyundai ZIV - 10, 15 and 20Гбайт, is planned the arrangement for 30 Gbytes,
- Structure Hyundai ZIV includes a hard disk of production of company Fujitsu-Siemens created under special order Hyundai,
- Hyundai ZIV soaks vibrations and falling - dynamic loads to 300G, static to 9,99G,
- The sizes - 118x72x11 mm,
- Arrangement weight - 127 grammes.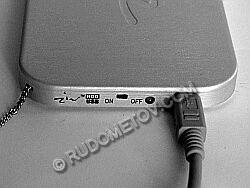 The delivery package consists of transportable disk drive Hyundai ZIV, an USB-cable for interconnection with the PC, an USB-cable for interconnection with the PC and power supply of the disk drive from keyboard PS/2 plug, CD-ROM with ZIV installation program on the PC (ZIV Installation Software).
The hooking up plug, the switch and light-emitting diode of indication of operation are allocated in an arrangement end face.
Drivers necessary for operation are written on miniature CD-disk of a format of cut-away.
It is possible to judge arrangement Hyundai ZIV sizes on following photos.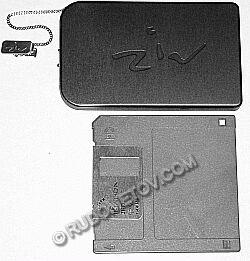 From feature of installation Hyundai ZIV it is necessary to mark their rather simple recognition by operating systems of Windows 2000 and Windows 98. Thus after installation of applied drivers of Windows 2000 at once has identified the arrangement as external drive FUJITSU on bus USB.
For operation with Hyundai ZIV more than any efforts on hooking up and recognition of this arrangement by system of Windows 2000 it is not required. In a case of system of Windows 98 additional operation on assignment is required to the new arrangement of a logical name - the following character of the Latin alphabet. Further operation with Hyundai ZIV is carried out as with a new hard disk.
As has shown testing of arrangements Hyundai ZIV, their operation really occurs at rather high speed of data transfer, characteristic for the products which are hooked up to port USB. For model 20 of Gbytes this speed has made about 900 Mb per second.
Current price Hyundai ZIV at retail makes for arrangement ZIV of 10 Gbytes - $200, 15 Gbytes - $220, 20 Gbytes - $250.
Considering high parametres Hyundai ZIV, arrangements of this type can find the wide circulation in the computer market.
It is published in log "Computer Price"